WHY DO WE USE HEMP SEED OIL IN OUR PRODUCTS?
Tiffany Andersen Brands' products use a Proprietary Blend featuring cell salts and ozone-infused hemp seed oil. But why did we intentionally and specifically select hemp seed oil?
A little history
A versatile plant, hemp (cannabis sativa) has historically been used for clothing, footwear and rope manufacture. Going back to ancient cultures, the plant's many nutritional properties have also promoted use of its seeds and oil in various culinary and medicinal applications.
A versatile plant, hemp (cannabis sativa) has historically been used for clothing, footwear and rope manufacture as well as culinary and medicinal applications.
Are hemp seed oil & CBD oil the same?
While hemp seed oil comes from the same cannabis plant as marijuana and cannabadiol (CBD), these products vary greatly in their source (all come from different parts of the plant), extraction methods and-––most importantly––their uses, properties and benefits.
A class of chemical constituents called cannabinoids gives marijuana the ability to change a user's perceptions and awareness. The main psychoactive component, tetrahydrocannabinol (THC), is highly regulated and constitutes the main differentiator between marijuana and other uses of the hemp plant. 
Cannabadiol (CBD) oil uses the entire cannabis sativa plant, including its leaves, flowers and stalks. The actual CBD and other compounds reputed to aid in pain relief and other widely respected uses are separated through extraction.
In contrast, hemp seed oil as used in Tiffany Andersen Brands' Proprietary Blend comes from only the small seeds of the hemp plant that do not contain the same level of compounds as the rest of the plant. They do, however, contain the valuable nutritional elements that––used topically or cosmetically––help refresh, revive, and strengthen skin and hair. 
Hemp seed oil is considered the most nutritional oil available, providing the body with a full spectrum of amino acids and proteins and making it an essential part of the health of the skin. High levels of chlorophyll, naturally present in seeds, give the hemp seed oil its green color. The oil does not contain detectable levels of THC.
Rich in vitamins, minerals and antioxidants, hemp seed oil helps shield against environmental pollutants as it brightens, tones and rejuvenates skin for a radiant complexion. In addition, hemp seed carrier oil can help combat acne as it works to balance oil production in the skin of all types while soothing inflammation.
High concentrations of omegas 3, 6 and 9 in hemp seed oil moisturize, soothe and support healthy growth of skin and hair while other properties cleanse, emulsify and nourish.
HEMP SEED OIL PROPERTIES & BENEFITS
Below are the main chemical properties of hemp seed oil (as a carrier) and the benefits for which each is generally known.
1. ALPHA-LINOLENIC ACID (OMEGA-3):
reduce inflammation
help regulate blood clotting
soothe joint pain and ease stiffness
2. LINOLEIC ACIDS (OMEGA-6):
moisturize and promote growth of hair and skin
facilitate wound healing
act as emulsifier
soothe acne and reduce outbreaks
anti-inflammatory properties
3. GAMMA-LINOLENIC ACID (OMEGA-6):
supports growth of healthier and stronger skin, hair, and nails
anti-inflammatory
nourishes skin with essential fatty acids
soothes joint pain to ease stiffness and improve flexibility
4. OLEIC ACIDS (OMEGA-9):
promote supple, radiant skin and hair
eliminate dandruff to support hair growth
boost immunity
exhibit antioxidant properties
prevent joint inflammation, stiffness and pain
stimulate the growth of thicker, longer and stronger hair
reduce fine lines and the appearance of aging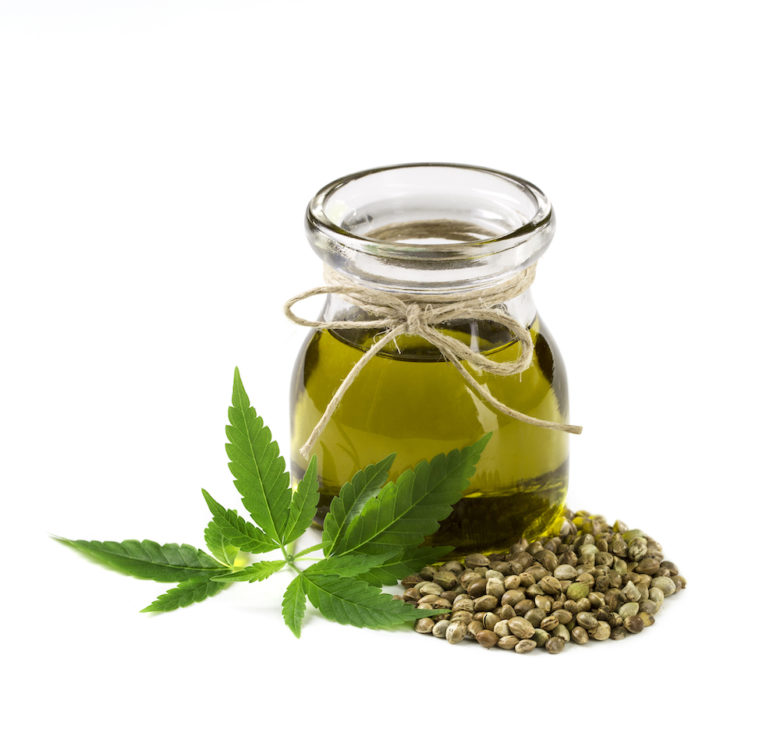 5. PALMITIC ACID:
most common saturated fatty acid
acts as emollient
softens hair without residue
6. STEARIC ACID:
cleansing properties remove dirt and excess sebum
emulsifying agent to bind water and oil
helps preserve product potency
protects hair and skin from damage
promotes soft skin and hair
Hemp seed oil is widely promoted as a highly nutritional carrier oil. When combined with the cell salts and activated oxygen in our Proprietary Blend––along with the high concentrations of clean actives and botanicals like plant stem cells and snow mushroom––hemp seed oil promotes and complements the high-performing nature of Tiffany Andersen's products.

Live in good health with beautiful skin!
Hemp Seed Oil is featured in:
Gavée Gold Products
Salts Alive Products
References:
https://www.ncbi.nlm.nih.gov/pmc/articles/PMC5665515/ https://pubs.acs.org/doi/abs/10.1021/jf404278q https://www.analyticalcannabis.com/articles/hemp-vs-marijuana-is-there-a-difference-311880

Live in good health with beautiful skin!
What questions do you have?
We'd love to hear from you!