Juice Enzyme Brightener – 30ml
$34.98
Juice Enzyme Brightener contains BHA (Beta-Hydroxy-Acid), which exfoliates at the surface of the skin as well as inside the pores. BHAs are fat-soluble, allowing them to cling onto oil and making them ideal for treating oily or acneic skin types.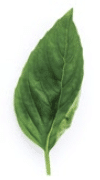 Exfoliates at the surface of the skin
Contains fat-soluble BHAs
Aids in treating acne
Brightens skin
Out of stock
Features & Benefits
Features
Salicylic Acid

Amino Acids

Probiotics
Benefits
Exfoliates
Brightens
Treats acne
Suggested Use
Ingredients
Structured Aloe Barbadensis (Decolorized Aloe Vera) Leaf Juice (Certified Organic) *, Cell Salt (Organically Purified Calcium Fluoride, Calcium Phosphate, Calcium Sulfate, Potassium Chloride, Potassium Phosphate, Sodium Chloride, Magnesium Ascorbyl Phosphate) *, Glycerin (Kosher Vegetable) +, Propanediol (NPA Certified Natural Ingredient), Sugar Extract +, Salicylic Acid (Beta Hydroxy Acid) Willow Bark +, Polyglutamic Acid (PGA) Non-Essential Amino Acid Glutamic Acid +, Lactobacillus/Portulaca Oleracea Ferment Extract +, Lavandula Angustifolia (Lavender) Extract+, Mentha Piperita (Peppermint) Leaf Extract +, Rosmarinus Officinalis (Rosemary) Leaf Extract +, 1,2-Hexanediol (Humectant) Alpha Lipoic Acid -, Caprylhydroxamic Acid (Natural Preservative) Coconut Oil -, Cocamidopropyl Dimethylamine Propionate (Derived from Fatty Acid Coconut Oil) –
(*) Certified Organic (+) Natural (-) Safe
Advanced Protocols
Only logged in customers who have purchased this product may leave a review.