Cell Salt Detox Bath Soak Fragrance-Free 13.5 oz 400ML
$45.95
Rejuvenating bath salt soak made with mineral cell salts and powerful detoxifying agents. Also available in Rosemary Mint fragrance.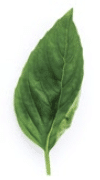 Helps to cool and soothe aching muscles
Relaxes and rejuvenates the body
Invigorates mind and spirit
Detoxifies
Fragrance-free
Out of stock
Features & Benefits
Features
Mineral Cell Salts
Dead Sea Salt
Bentonite Clay
Himalayan Salt
Sodium Bicarbonate)
Benefits
Detoxifying
Revitalizing
Invigorating
Fragrance-free
Suggested Use
Run a warm bath. Pour ½ cup into bath. Soak 20 minutes to help detox the body, mind and spirit. For additional oxygenating benefits add 4-5 drops of Golden Radiance 03 Oil.
Ingredients
Cell Salts (Calcium Phosphate, Calcium Sulfate, Potassium Chloride, Potas­sium Phosphate, Calcium Fluoride, Sodium Chloride, Magnesium Ascorbyl Phosphate, Magnesium Sulfate), Dead Sea Salt, Bentonite Clay, Himalayan Salt, Sodium Bicarbonate
ORGANIC • NATURAL • VEGAN • GLUTEN FREE
Only logged in customers who have purchased this product may leave a review.