More From Tiffany Andersen Brands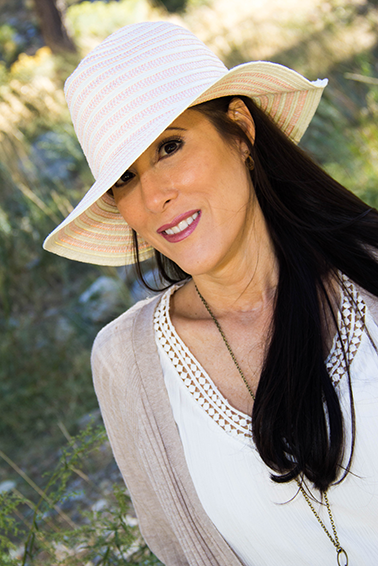 Licensed clinical aesthetician, stage IV cancer survivor turns tragedy to triumph and strikes entrepreneurial gold.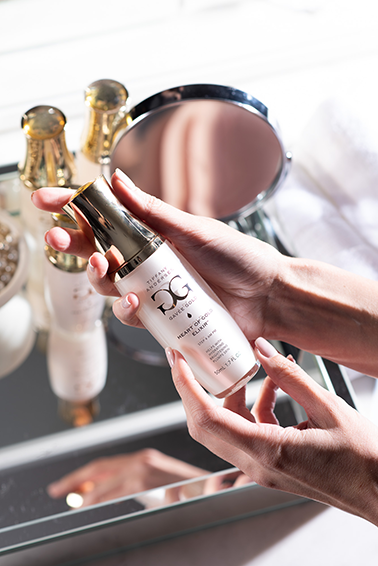 High-performing Gavée Gold products were developed to compete with the best of the best. These professional grade, eco-lux, organic, green and clean products show proven results.

2pc Kit: INFUSED Shampoo & RESTORE Conditioner 8oz 250ml

Detox • Rebuild • Remineralize • Hydrate

Shop Now

Cell Salt 3PC Travel Set (Infused, Restore, Cleanse)

Hydrate • Detox • Remineralize

Shop Now

2PC Kit: CLEANSE Face & Body Wash/ENRICH Body Moisturizer / 8oz 250ML

Clean • Hydrate • Mineralize

Shop Now
Back–to–Back, Award-Winning Companies
Having successfully introduced her Gavée Gold Age-Reversal Skincare Collection (pronounced JAH-vay Gold) in January of 2015, Tiffany Andersen was approached by the elite yoga and fitness studio franchise, TruFusion––voted Best Yoga Studio in Las Vegas by the Las Vegas Review Journal––to formulate an organic, vegan bath and body line using elements from the proprietary blend she introduced in her Gavée Gold Collection. After winning the internationally recognized award for Product Innovation in the Bath Body and Fragrance category through ICMAD City Awards, Tiffany's Salts Alive collection was picked up by HSN and featured twice nationally in 2018.
The Salts Alive Bath & Body Line is infused with vital living minerals devoid of the saltiness you would get from the Dead Sea salt or other such mineral salts, leaving only purified minerals for therapeutic use. The line is comprised of six unique formulations––Cell Salt Cleanse Body Wash, Cell Salt Restore Shampoo, Cell Salt Infused Conditioner, Cell Salt Enrich Body Lotion, Cell Salt Glow Face & Body Polish, and Cell Salt Protect Hand Soap––all of which contain clinically proven ingredients including organically extracted mineral cell salts.
The Clean Rule
Tiffany Andersen Products Are Always Free Of:

Carcinogens · Hormone Disruptors · Neurotoxins
VALIDATED BY DR. CLINT SKINNER, TOXICOLOGIST
Silicones
Parabens
Sulfates
Mineral Oils
Petrolatum
Synthetic Fragrances
Propylene Glycol
Formaldehyde Releasing Preservatives
Phthalates
Retinol
Heavy Metals
Nano-particles
BHA
Toluene