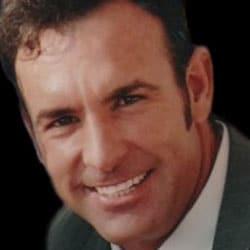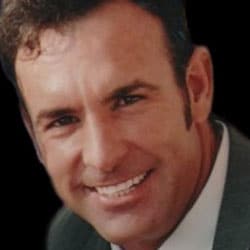 Anthony "Tony" Andersen has over 33 years of professional experience in the health and wellness industry. He has received a Bachelor of Science in Health Business Administration and a Ph.D. in Holistic Health and Wellness with an emphasis on Naturopathic Science Nutrition. Tony is certified with the National Academy of Sports Medicine as a Personal Trainer, Corrective Exercise Specialist, and Performance Enhancement Specialist. Tony is a Certified Clinical Nutrition Response Practitioner through the – Ulan Nutritional Systems. Tony is also a Certified Bio-Meridian and NanoSRT Technician. Tony studied and has earned his degrees from Cabrillo College, Chico State University, University of Bridgeport, and Kingdom College of Natural Health.
Tony is an experienced writer and has written for several health publications. He has written for "Element Fitness" magazine as a health and wellness expert. Element Fitness caters to the "Elite Athlete" with an emphasis on MMA (Mixed Martial Arts). It features world champions on the cover such as Randy Couture, Frank Mir, and Wanderlei Silva, and is the leading fitness magazine in the Las Vegas area. Tony's articles include many health and wellness topics such as natural bodybuilding with herbs, whole foods, and holistic supplements.
Tony has trained many people from many different occupations. His endeavor began in the 1980's in Santa Cruz, California where he trained and coached athletes from different sport disciplines such as football, baseball, basketball, volleyball, and surfing. Then, in the early '90s, he moved his expertise to Southern California where he trained some of the Hollywood elite out of Malibu Gym. By the late '90s he owned a wellness center in Riverside, California with his wife Tiffany. The wellness center incorporated nutrition, orthopedic massage, applied kinesiology, and physical fitness that included state-of-the-art cardio, flexibility, core, balance, reactive, SAQ (speed, quickness, & agility), and resistance training, among many other modalities. Together Tony and Tiffany ran their wellness center until the early 2000s and then moved to Las Vegas, Nevada where Tony is now working as a Holistic Health Practitioner and a Co-Founder of Tiffany Andersen Brands.
Tony's passion for health and wellness is further fueled by his undying love for his wife whom he has dedicated to helping maintain the best quality of life for her after suffering from a severe car accident that nearly left her paralyzed, and the diagnosis of stage IV non-Hodgkin's lymphoma. Tony's endless research into holistic health and wellness aided in the speedy recovery of his wife's cancer. The health and longevity of his wife continue to push his progression into finding new ways to restore ill-health naturally. Tony has been an instrumental part of the creation as a Co-Founder of Tiffany Andersen Brands, with his wife Tiffany as they research together new elements to bring into today's cosmetic world.