Tiffany's Story
Tiffany's story is truly one of tragedy to triumph; one of grace and gratitude. After surviving a traumatic car accident at fifteen that nearly left her paralyzed, and later, the diagnosis of stage 4 non-Hodgkin's lymphoma and learning that her body could no longer filter toxins, Tiffany was given a chance to drastically change her lifestyle. Through grace from above, she focused on rebuilding her life––physically, emotionally, mentally and spiritually––and began her search for elements to help restore her body. What she discovered was simply remarkable.
Adhering to safe cosmetic guidelines, with the support of Dr. Jin Lee and in collaboration with an internationally respected cosmetic chemist and toxicologist, Tiffany's Andersen Brands was born.
Tiffany's first Green & Clinical Collection (Gavée Gold) was created out of Renew Medical Spa to help reverse the aging process without using harsh chemicals such as hydroquinone and harsh retinol. Tiffany sought out clean, nutrition-packed ingredients to feed the skin and support the building blocks of life. Through her extensive research, she discovered ozone (activated oxygen), and cell salts a powerful catalysts––facilitating the performance of all active ingredients that reduce roughness and inflammation, slow collagen breakdown, firm skin and improve radiance.
Tiffany also challenged herself to find effective clinical elements, with proven data to help with wrinkles, pigmentation and skin laxity without containing carcinogens, neurotoxins or hormone disruptors, as she firmly believes it is not enough to offer products that are all natural, vegan, or even organic.
After successfully launching her first Green & Clinical Collection with proven third party clinical data supporting the efficacy from Essex Clinical Testing––one of the most stringent third party testing facilities in the nation–– Tiffany proved her formulas perform at the highest level. Tiffany then developed her Green & Mineral Rich Bath and Body Collection Salts Alive with the same strict criteria and a greater focus on cell salts. Both companies have won multiple awards in over four consecutive years through ICMAD (Independent Cosmetic Manufacturers and Distributors), a globally recognized non-profit association supporting creative, innovative products and businesses of all sizes.
TIFFANY ANDERSEN BRANDS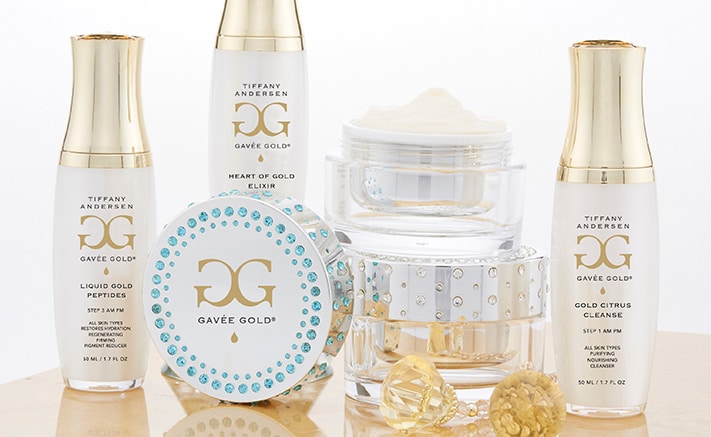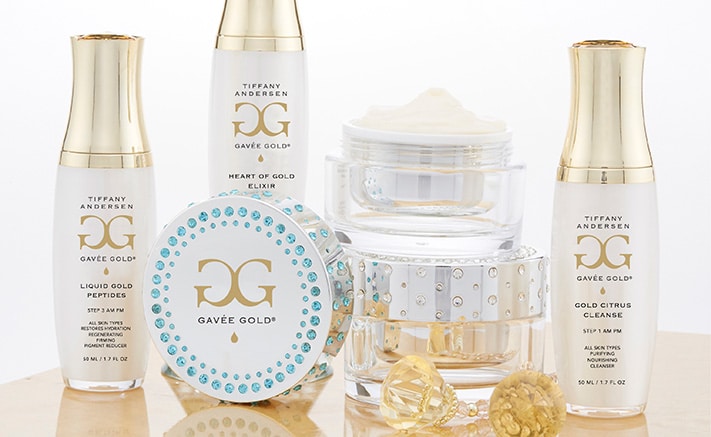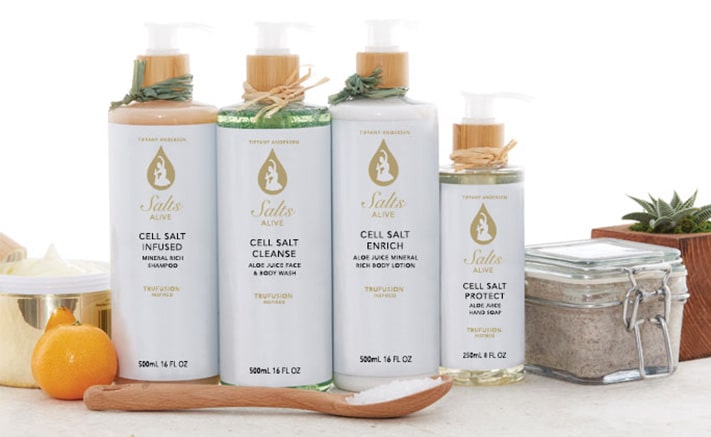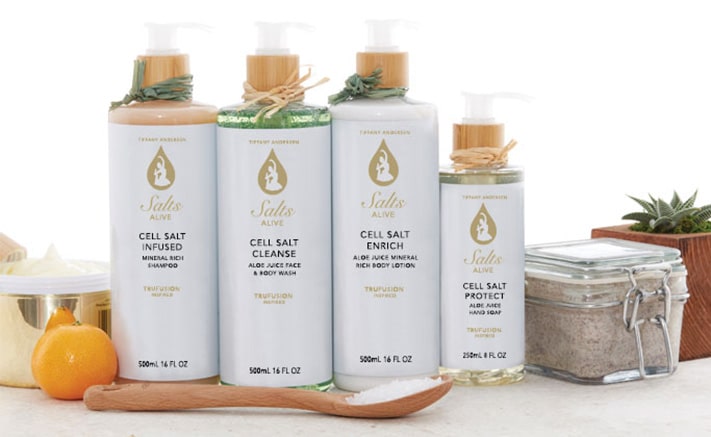 AWARD WINNING AUTHOR
From a young girl fighting for her life on more than one occasion to a woman paving the way for HOPE., Tiffany Andersen is on a mission. With a story to tell of hope, love, and faith, Tiffany's award-winning memoir Finding Faith, won Best Autobiography in 2014 through the largest Christian publishing house in the nation: Xulon Press.
PROFESSIONAL CREDENTIALS & CERTIFICATIONS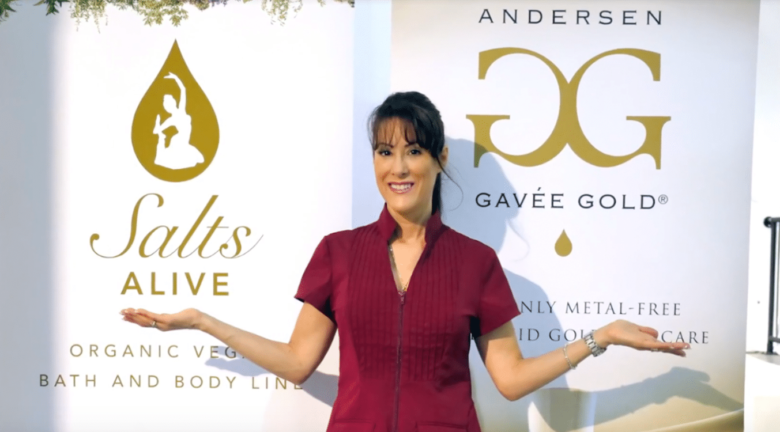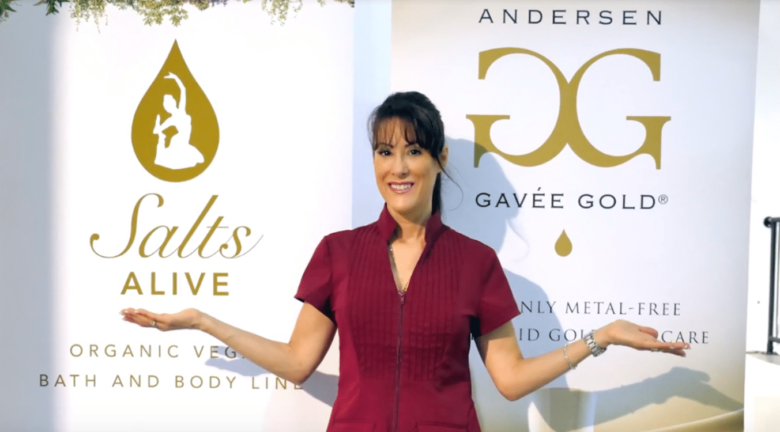 Tiffany has over 30 years of esthetic experience as a Licensed Esthetician. She earned her post-graduate certification through the American Institute of Esthetics (AIE) in Orange County, CA, specializing in Skin Analysis, Advanced Chemical Peeling, Advanced Anti-Aging Techniques, Advanced Acne Treatments, and Rejuvenation Therapy.
Tiffany is also a graduate of the highly acclaimed Rayner Institute, a Board-Certified Education Provider training facility. She completed the rigorous Dermatological Skincare course curriculum and examination with scores in the top percentile. Tiffany is also a graduate of the International Academy of Cosmetic Laser Surgery. The International Academy of Cosmetic Laser Surgery meets the prerequisite requirement of the Board of Laser Safety for the Certified Medical Laser Safety Officer exam as well as details aesthetic laser physics, types of lasers and laser applications in dermatology.
Rounding out her broad esthetic training, Tiffany is a Nationally Certified Permanent Cosmetic Artist who has been extensively trained by Susan Church, co-founder, past president, and board member of the Society of Permanent Cosmetics Professionals (SPCP). Tiffany is one of the few permanent cosmetic artists in Las Vegas who has achieved higher certification through the Certified Permanent Cosmetic Professional (CPCP) program.
Expanding her passion for anti-aging, Tiffany is a Certified Sports Medicine Professional through The American Board of Anti-Aging (A4M). Tiffany has earned a Bachelor's of Science in Holistic Health through the Global College of Natural Medicine with the title of Holistic Health Practitioner. Tiffany is a Certified Clinical Nutrition Response Tester through Ulan Nutritional Systems.
Tiffany is the former owner and operator of Château de la Beauté day spa in California. Tiffany works out of Renew Medical Spa for select few in Las Vegas Nevada while supporting her visionary businesses and brands.


Live in good health with beautiful skin!