Proven Results
ESSEX TESTING BLIND STUDY

Tiffany Andersen Brands have been clinically proven through Essex Clinical Testing, one of the most respected testing facilities in the nation. During a blind clinical study 30 subjects used our Clean Cosmeceutical™️ collection over a six week period. 
Tiffany's Clean Cosmeceuticals™️ are dermatologically tested, hypoallergenic and proven to help improve hydration, firmness and overall skin appearance.
IMAGEPRO SOFTWARE & CUTOMETER RESULTS: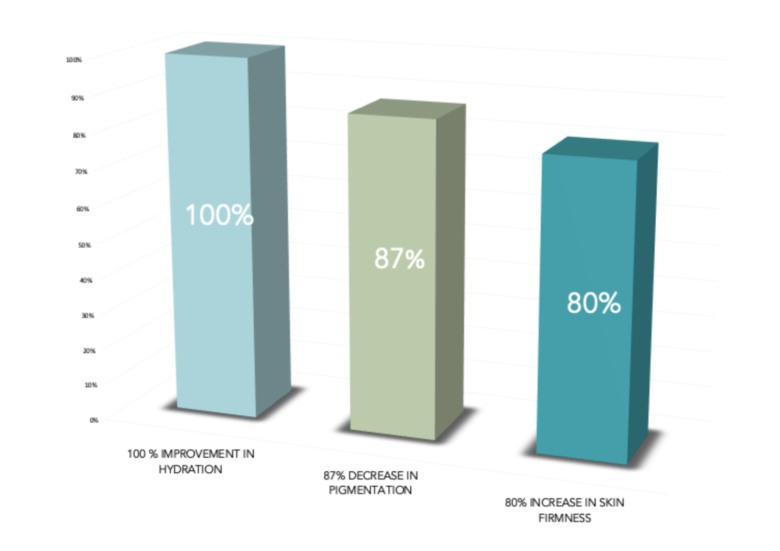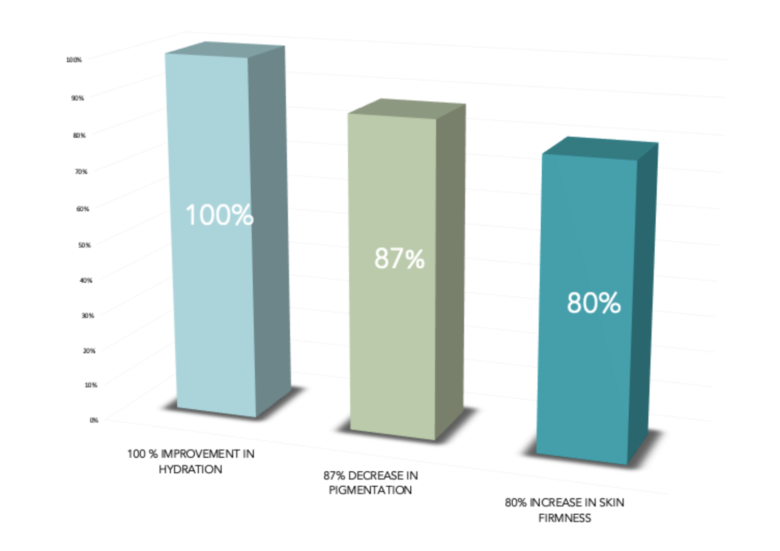 MORE DATA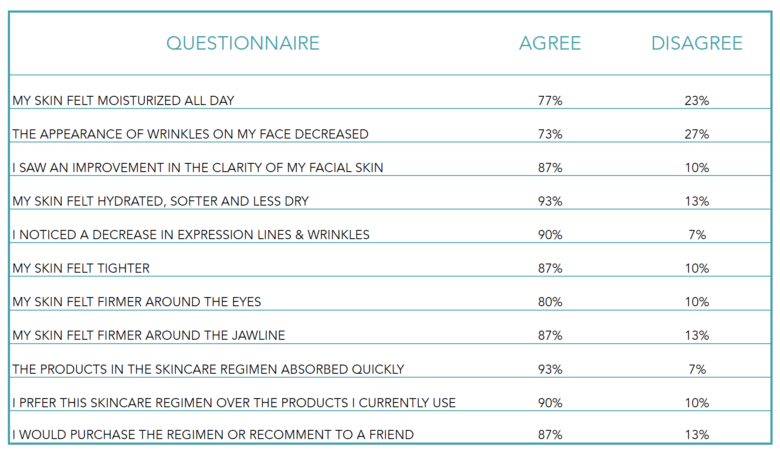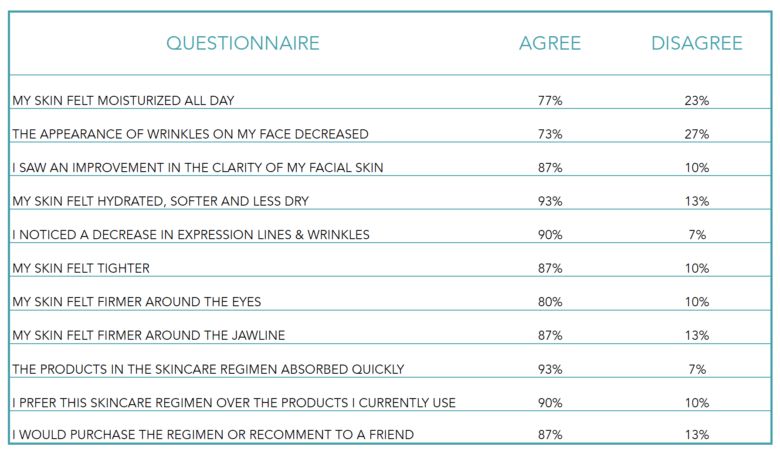 ---
Organic, Green & Clean
Dr. Clint Skinner, a renowned toxicologist, has validated and certified Tiffany's Clean Cosmeceutical™️ collection as clean, green and organic without the use of any hormone disruptors, neurotoxins or carcinogens.
---
Nationwide Consumer Study – NewBeauty Magazine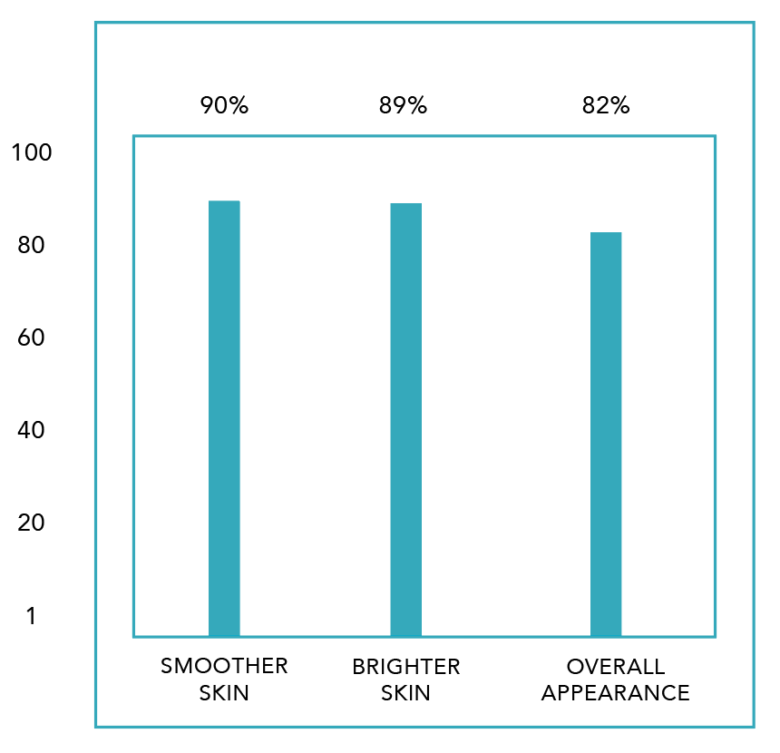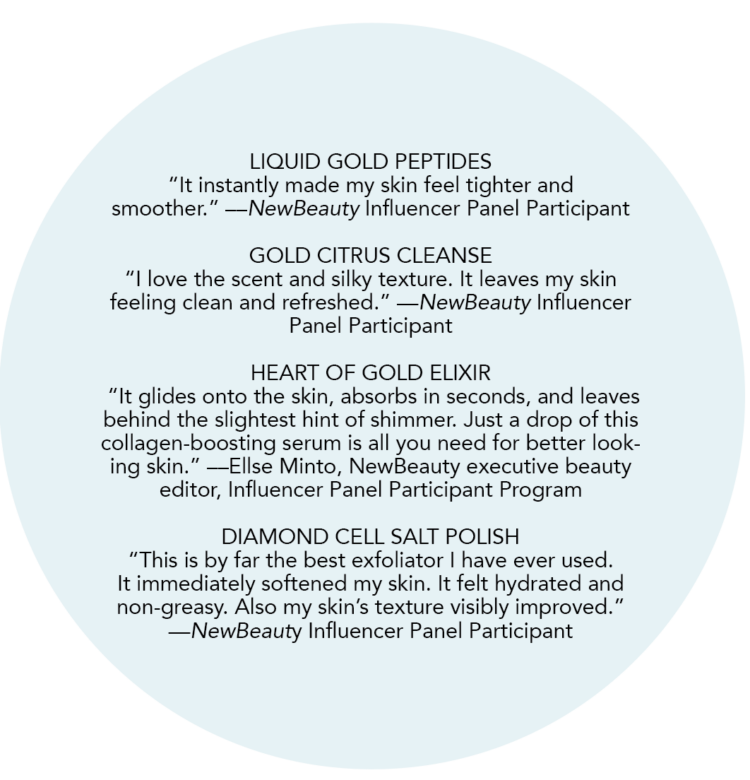 ---
THE RESULTS: BEFORE & AFTER
CLINICAL MANUAL
TIffany Andersen Brands has a fully detailed 150-page Clinical Manual detailing the following information:
Proprietary Blend
Product Information
Advanced Protocols by Skin Type
Clinicals and Testimonials
Heart of Gold Luxury Facial
Financial Outlook
Frequently Asked Questions
RETAILERS: For more information, email support@tiffanyandersen.com and please see also our SPAS & RETAIL AFFILIATES page.
Certification
Cosmetic Good Manufacturing Practices certification assures that products are being produced under strict guidelines, especially focused on operational rules, organizational guidelines, human, technical and administrative factors affecting the outcome of products. The objective is to protect the quality assurance of any activity that leads to the final production and product safety.