6-pc Starter Gems (Travel Kit)
$194.95
Experience the magic of six of our award-winning foundational products. Beautifully packaged and TSA-approved for travel. Perfect as a gift or first time introduction to six of our bestselling products.
***CHECK OUT OUR GOLDEN KEY VIP PROGRAM TO SAVE OVER 60% ON THIS TRAVEL KIT***
Contents:
15ml Gold Citrus Cleanse
15ml Gold Citrus Mist (Best in Beauty 2015)
15ml Liquid Gold Peptides (Best in Beauty 2015; Best Peptide Serum)
8ml Heart of Gold Elixir
8ml Royal Day & Night Cream
8ml Diamond Cell Salt Polish
Read our blog on best use of these products.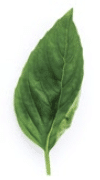 Reduce the appearance of wrinkles
Improve skin radiance
Brighten skin
Boost skin luminosity
Plump skin cells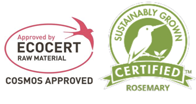 We use sustainably grown ingredients such as Rosamax that are approved ECOCERT.
Suggested Use
Only logged in customers who have purchased this product may leave a review.