Cell Salt Detox Bath Soak 13.5 oz 400ML
$47.95
Fragrant and rejuvenating bath salt soak made with mineral cell salts and powerful detoxifying agents infused with plant-based essential oils.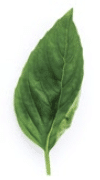 Helps calm and soothe aching muscles
Relaxes & rejuvenates body
Invigorates mind & spirit
Detoxifies
Naturally fragrant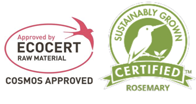 We use sustainably grown ingredients such as Rosamax that are approved ECOCERT.
Features & Benefits
Features
Mineral Cell Salts
Dead Sea Salt
Bentonite Clay
Himalayan Salt
Sodium Bicarbonate)
Benefits
Detoxifying
Revitalizing
Invigorating
Fragrance-free
Suggested Use
Run a warm bath. Pour ½ cup into bath. Soak 20 minutes to help detox the body, mind and spirit. For additional oxygenating benefits add 4-5 drops of Golden Radiance 03 Oil.
Ingredients
Cell Salts (Calcium Phosphate, Calcium Sulfate, Potassium Chloride, Potas­sium Phosphate, Calcium Fluoride, Sodium Chloride, Magnesium Ascorbyl Phosphate, Magnesium Sulfate), Dead Sea Salt, Bentonite Clay, Himalayan Salt, Sodium Bicarbonate, Mentha Piperita (Peppermint Leaf Oil, Mentha Spi­cata (Spearmint, Rosmarinus Officinalus (Rosemary) Leaf Oil.
ORGANIC • NATURAL • VEGAN • GLUTEN FREE
Only logged in customers who have purchased this product may leave a review.