Healthy Ingredients
Clean Cosmeceuticals™️
---
Validated by Dr. Clint Skinner, Toxicologist
Dr. Clint Skinner, president of Skinner Associates and expert in toxicology is widely respected for his articles in the Journal of Toxicology and Environmental Health Services. Dr. Skinner has done a full assessment of Tiffany Andersen Clean Cosmeceuticals™️, certifying through an intense validation process that all ingredients used in the formulas include a clean, organic base at industry standard levels and do not contain any hormone disruptors, neurotoxins or carcinogens. Additionally, Dr. Skinner certified all clinically proven ingredients are used at a clinical percentage level validating formulas as are a Clean Cosmeceutical™️.
---
FREE OF CARCINOGENS, NEUROTOXINS & HORMONE DISRUPTORS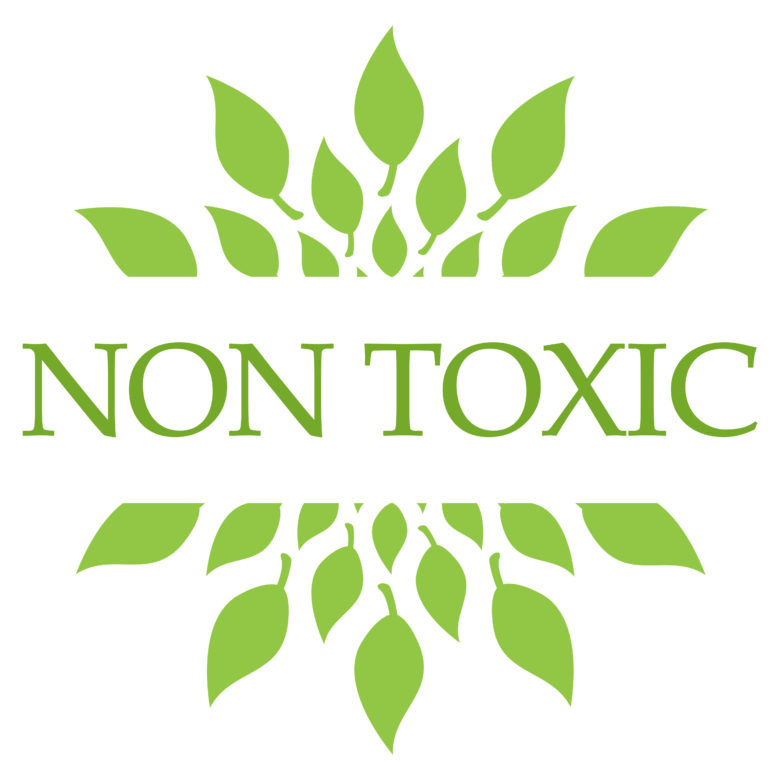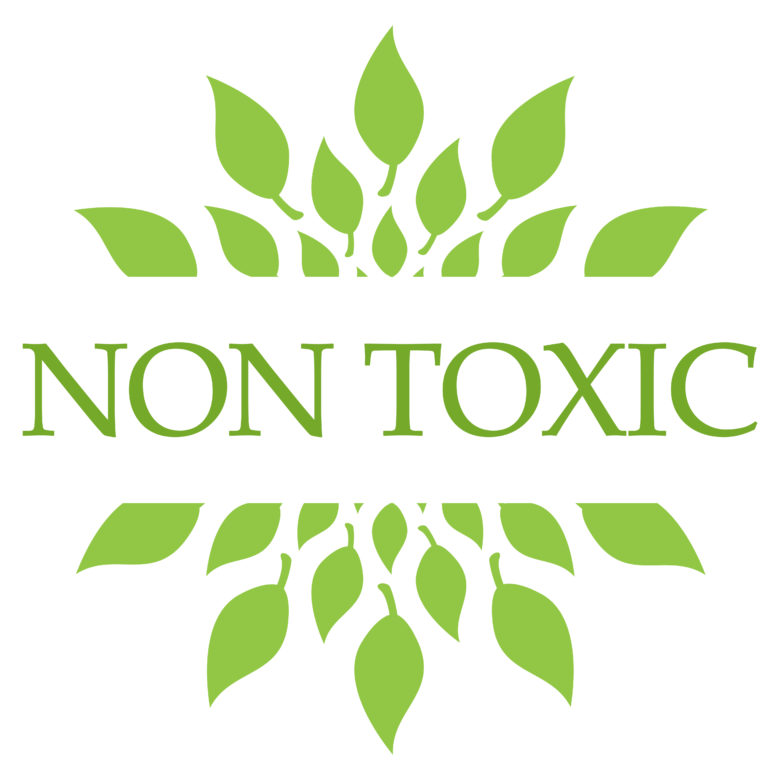 CLEAN COSMECEUTICALS™️ 
DO NOT CONTAIN
Silicones Parabens Sulfates Mineral Oils Petrolatum Synthetic Fragrances Propylene Glycol Formaldehyde Releasing Preservatives Phthalates Retinol Heavy Metals Nano-particles BHA Toluene
---
THE HIDDEN NAMES OF COMMON TOXIC INGREDIENTS:
Silicone: Dimethicone, Trimethicone, Cyclopentasiloxane, Cetearyl Methadone, Methylisothiazolinone (MIT), Methylchloroisothiazolinone, Isothiazolinones, Isododecane, Isohexadecane, Polysiloxane, Cyclopentasiloxane, Cyclomethicone, Bronidox
Formaldehyde Releasing Preservatives: methyl Aldehyde, Methanol, Methylene Glycol, Methylene Oxide, Paraformaldehyde(PFA) Formalin, Fomicaldehyde, Benzyl Hemiformal, Diazolidinyl urea, Im idazolidinyl urea, Sodium hydroxymethylglycinate, Quaternium-15, 1,3-dimethylol-5, 5-Dimethylhydantoin, DMDM hydantoin, 5-Bromo-5 Nitro-1, 3-Dioxane, 2-Bromo-2-nitropropane-1, 3-diol.
Parabens: 4-(Methoxycarbonyl)phenol, 4-Hydroxy-, 4-Hydroxybenzoic acid, 4-Hydroxybenzoic acid methyl ester, Aseptoform E, Benzoic acid, Benzylparaben, Bonomold OE, Butoben, Butyl 4-hydroxybenzoate, Butyl ester, Butylparaben (E209), Easeptol, Ethyl 4-Hydroxybenzoate, Ethyl ester, Ethyl parasept, Ethylparaben (E214), Heptylparaben (E209), Isobutylparaben, Isopropylparaben, Maseptol, Metaben, Methaben, Methyl 4-hydroxybenzoate, Methyl butex, Methyl chemosept, Methyl ester, Methyl ester of p-hydroxybenzoic acid, Methyl paraben, Methyl parahydroxybenzoate, Methyl parasept, Methyl p-Hydroxybenzoate, Methyl p-oxybenzoate, Methylben, Methylparaben (E218), Metoxide, Moldex, Nipagin, Nipagin M, Paridol, p-Carbo Methoxyphenol, p-hydroxy-, p-Hydroxybenzoic acid, p-Methoxycarbonylphenol, Preserval, Preserval M, Propyl 4-hydroxybenzoate, Propyl ester, Propylparaben, Propyl p-hydroxybenzoate, Propylpapaben (E216), Septos, Solbrol, Solbrol M, Tegosept E, Tegosept M.
Sulfates: Alkylbenzene sulfonate, Ammonium laureth or lauryl sulfate, Ammonium or Sodium Xylenesulfonate, Sodium C14-16 Olefin Sulfonate, Sodium cocoyl sarcosinate, Sodium laureth sulfate(SLES), Sodium myreth sulfate, Sodium lauryl sulfate(SLS), Sodium lauryl sulfoacetate, TEA-dodecylbenzenesulfonate, Ethyl PEG-15 cocamine sulfate, and Dioctyl sodium sulfosuccinate, Sodium dodecyl Sulfate, Sulphuric Acid, Sodium Salt Sulfuric Acid, Sodium Salt.
Mineral Oils: Paraffin Oil, Heat-treating oil, Hydraulic, Oil, Cable Oil, mineral oil mist, Uvasol, Petroleum, Nujol, Clearteck, drakeol, hevyteck, filtrawhite, frigol, kremol, kaydol, alboline, paroleine, Saxol, adepsine oil, glymol, lignite oil, blandol white mineral oil, carnea 21, Ervol, Gloria, hydrocarbon oil, peneteck, primol, trion b, blandlube, crystosol, Molo, protopet, bayol f, crystol 325, baby oil, fonoline, bayol 55, kondremul, neo-cultol, oil mist, penreco, perfecta, petrogalar, primol 355, primol d, tech pet f, petroleum hydrocarbons, jute batching oil, white oil.
Synthetic Fragrances: Petroleum(crude oil), Benzene Derivatives(carcinogenic), Aldehydes, Toluene, Phthalates: DBP(dibutyl phthalate), DMP(Dimethyl Phthalate), DEP (diethyl phthalate), DEHP(Di(2-ethylhexyl)phthalate), BzBP(benzyl butyl phthalate).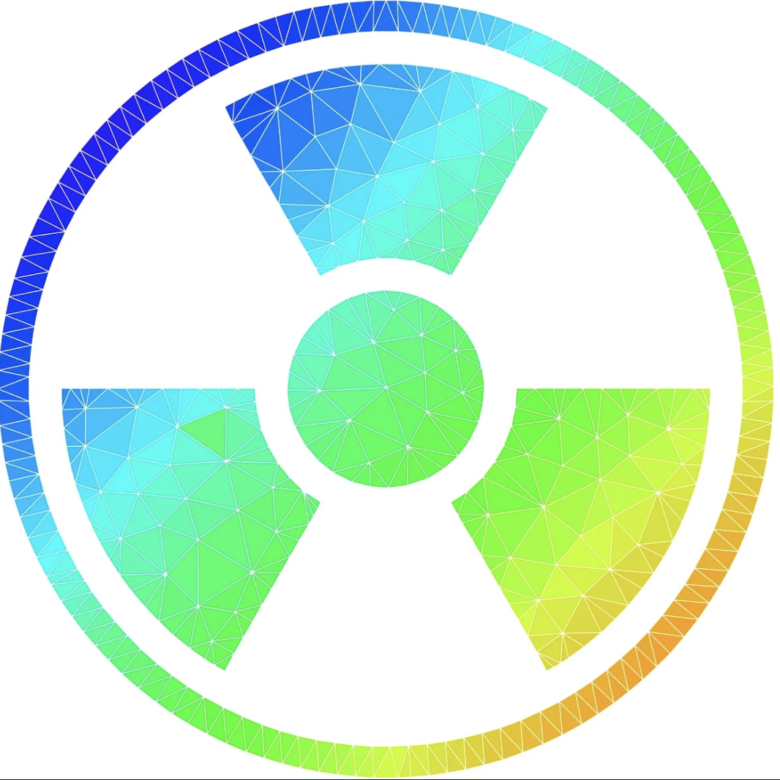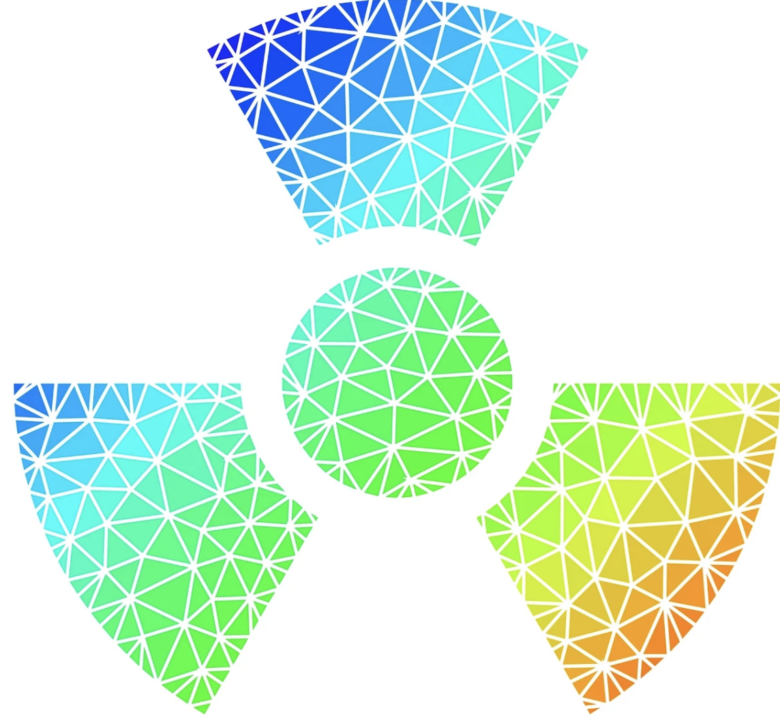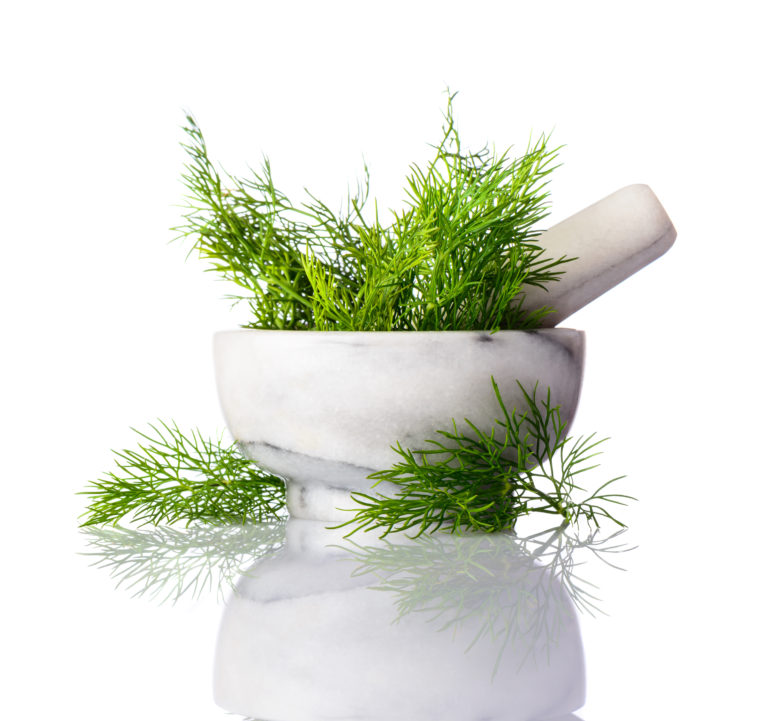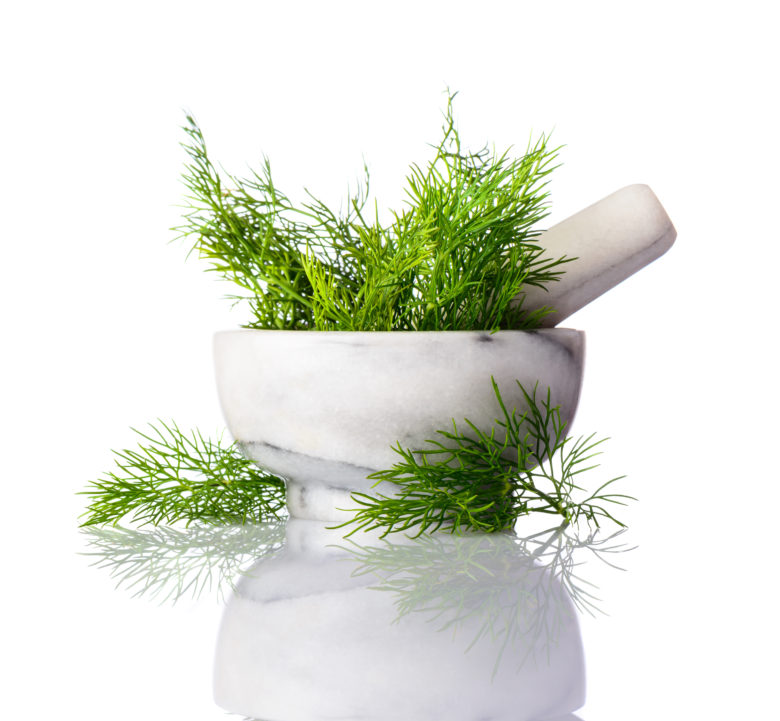 ---
ORGANICALLY EXTRACTED EARTH MINERAL CATALYST
Our original Clean Cosmeceutical™️ collection utilizes a powerful naturally derived mineral catalyst which facilitates the performance of all active ingredients that reduce roughness and inflammation, slow collagen breakdown, firm the skin and improve radiance.
---
Cell Salts
Our cell salts are not a chunk of rock salt or sea water. They are extracted living minerals fundamental to the health of our cells such as calcium sulfate, which––like oxygen––is vital to our health and skin. A technical extraction process produces a much more potent form of cell salts also devoid of the saltiness from Dead Sea or Himalayan salts, leaving only the enriched minerals needed for therapeutic use.
Dr. Schuessler (1821-1898) first pioneered facial diagnosis for deficiencies of cell salts, which was later confirmed and expanded on by Dr. Hickethier (1891-1958). Most skincare lines focus on Dead Sea or Himalayan salts which are not at all the same as our cell salts. Cell salts are highly-bioavailable; their size alone makes them a macro-mineral, absorbing 80% more than other salts to the deepest level of the epidermis through the hair follicles and sebaceous glands.
---
OZONATED OMEGA OILS
Our Proprietary Blend Ozone Oil is cosmetic-grade ozone (activated oxygen) is infused into multiple] different omega, 3, 6, & 9 essential fatty acid oils. Our Bath & Body Collection's ozonated omega oils come from olive oil, for a vegan bath and body line.
The new Gracious Glow (30ml) Clean Cosmeceuticals™️ are also vegan. The original Clean Cosmeceutical™️ Collection contains egg oil, primarily found in Golden Radiance O3. Today's advanced technologies have further purified the egg oil to minimize sulphur odor––as is typically noted with common egg oil––and remove the proteins to make it hypoallergenic. The final formulation achieves a rich source of oxygenated omega oil.
Cosmetic-grade ozone
Capturing the Breath of Life in every bubble

---
Additional Ingredients

Acer Saccharum (Sugar Maple) Extract – Works as a natural alpha hydroxy acid that sloughs off dead skin and promotes smoother, younger looking skin by increasing the rate of epidermal renewal.
Acetyl Hexapeptide-8 – A powerful peptide that protects the intracellular functions of the skin and extremely beneficial in helping to prevent the formation of wrinkles caused by frowning and smiling.
Aloe Barbadensis (Aloe Vera) Leaf Extract – Serves as a hydrating agent for skin due to its polysaccharide and sterol content. Used as our base instead of water and other fillers.
Alpha-Arbutin – Inhibits tyrosinase (a key regulator to melanogenesis) to reduce melanin formation and a powerful super essential fatty acid containing all the vital essential fatty acids needed for proper skin health. Excellent in helping to create smooth, bright skin.
Ascorbic Acid – Helps the body produce collagen to maintain healthy skin and increase skin luminosity.
Beeswax (Cera Alba) – A humectant and moisture binder that serves as a protective barrier from environmental elements without clogging pores.
Bellis Perennis (Daisy) Flower Extract – Excellent brightening properties help to slow the production of unwanted brown spots and blotches on the skin.
Betaine (Beet) – moisturizes and softens skin texture to fill in creases and reduce appearance of wrinkles.
Bromelain (Pineapple) Extract – Enzymes in bromelain make it a powerful exfoliant that helps drastically reduce dark spots, remove dead skin cells, reduce swelling and leave skin brighter and healthier looking.
Calcium Fluoride (Cell Salts) – (Proprietary blend–cell salt) Unlike man-made GMO "calcium fluoride," this natural calcium fluor is needed for tissue elasticity, and a deficiency can leading to sagging skin.
Calcium Phosphate (Cell Salts) – (Proprietary blend–cell salt) This cell salt is responsible for the growth of bones and connective tissue, helping to restore balance to the health of the skin and reduce the aging process.
Calcium Sulfate (Cell Salts) – (Proprietary blend–cell salt) Primarily found in the connective tissue and mucous membranes of the skin and vital for healthy skin; helps slow the aging process.
Camellia Sinensis (Green Tea) Leaf Extract – A powerful antioxidant that combats free radicals to help slow the signs of aging and increase skin brightness.
Candelilla/Jojoba/Rice Bran Polyglyceryl-3 Esters – A surfactant with a high fat structure to thicken, stabilize and add viscocity.
Cannabis Sativa (Hemp) Seed Oil – See Proprietary Blend.
Capric/ Caprylic Triglycerides – Fraction of coconut oil fatty acids.
Caprylhydroxamic Acid – Skin-conditioning agent.
Chondrus Crispus – A red alga full of vitamins and minerals vital to the maintenance of healthy skin, it is a powerful water-binding agent that provides an instant bolus of hydration to the skin, thereby softening crow's feet.
Citronella Oil –
Citrus Aurantifolia (Lime) Leaf Oil – An astringent and toning action to aid with oily skin and acne.
Citrus Aurantium Dulcis (Orange) Fruit Extract – Supports lymphatic system and collagen formation in skin. Not classified as environmental toxin.
Citrus Limon (Lemon) Fruit Extract –Powerful antibacterial and toning properties as natural astringent.
Citrus Paradise (Grapefruit) Peel Oil – Cleansing and purifying properties promote the appearance of clearer, healthier-looking skin.
Coconut Alkanes (Coconut Derived) – Not classified as environmental toxin.
Coriander Seed Oil – Antibacterial properties help prevent acne and blackheads, keeping excess oil at bay for a brighter, healthier complexion.
Cosmetic Grade Oxygen – (See Proprietary Blend).
Decyl Glucoside – Cleansing agent, emulsion stabilizing.
Diamond Powder – A gentle exfoliator, used for its physical properties, that helps to soften wrinkles by gently lifting dead skin cells to reveal fresher, more youthful skin.
Euterpe Oleracea (Acai) Fruit Extract – This berry contains a powerful source of antioxidants to revive and rejuvenate dull, lifeless skin, restore moisture and decrease brown spots.
Garcinia Mangostana (Mangosteen) Fruit Extract – A superfruit high in antioxidants to brighten skin and protect against free radicals.
Glycerin (Kosher Vegetable) – Skin protector and component of many lipids from a naturally occurring compound.
Glycolic Acid – The smallest molecule of the alpha hydroxy family, it's considered the most effective for treating fine lines, dark spots, acne, blackheads, dullness, oiliness, and other conditions.
Gold Minerals/Liquid Gold – See Proprietary Blend.
Hamamelis Virginiana Bark/ Leaf/ Twig Extract – Acts as an astringent, contracting tissues to help shrink pores, while also soothing skin and relieving inflammation.
Helianthus Annuus (Sunflower) Seed Extract – Concentrated Vitamin E provides antioxidant protection while linoleic acid improves skin hydration.
Hexapeptide-33 – Helps minimize the growth of fibroblasts under extreme aging stressors, reducing the length of wrinkles and the appearance of age spots.
Hydrogenated Lecithin – Emulsifying Agent.
Hydrolyzed Oat Protein – Emulsifying Agent.
Kunzea Pomifera Fruit Extract –
Laminaria Saccharina Extract –
Lavandula Angustifolia (Lavender) oil – Powerful antioxidants help to slow aging. Highly effective in helping to calm acne and various unhealthy skin conditions.
Litsea Cubeba (May Chang) Oil – Mild astringent properties help with acne and oily skin.
Luteum Ovi Extract – (See Proprietary Blend).
Lycium Barbarum (Goji) Berry Extract – High in antioxidants and excellent in soothing skin conditions while boosting collagen production and improving skin tone and clarity.
Lysolecithin – Emulsifying Agent.
Magnesium Ascorbyl Phosphate – Vital mineral that nurtures white fibrous nerves helping to relax facial muscles. A water-soluble, non-irritating, and stable derivative of vitamin C with potential to boost skin collagen synthesis.
Malus Domestica (Apple) Leaf Cell Culture Extract – A plant stem cell from this rare apple helps skin stem cells maintain their capacity to build healthy skin; also has anti-wrinkle effect and ability to decrease dark spots.
Mentha Piperita (Peppermint) Leaf Oil –
Mentha Spicata (Spearmint) oil – Restorative anti-inflammatory qualities cool red, swollen and itching skin.
Morinda Citrifolia (Noni) Fruit Extract – A powerful antioxidant with skin soothing and calming properties; decreases inflammation and helps increase skin brightness.
Morus Alba (White Mulberry) Leaf Extract – Contains peptides to help brighten dark spots and improve the look of uneven skin tone.
Nacre (Mother of Pearl) Powder – Improves circulation and softens the skin while the marine proteins work to remove dead skin cells and deep clean pores.
Niacinamide (B3 Niacin) – Excellent for reducing dark spots on the skin and helping to improve the appearance of enlarged pores, uneven skin tone, fine lines, and dullness.
Octyldodecanol/Octyldodecyl Oleate/Octyldodecyl Stearoyl Stearate – Made from a naturally occurring fatty acid and used to condition skin, improve its luminosity and lightness.
Oligopeptide 51 – A purifying peptide shown to leave a brighter complexion. Additionally acts as a skin conditioner which helps strengthen the protein matrix of the skin.
Olive Oil Glycereth 8 Ester –
Olus Oil – Rich with fatty acids essential to the production of new skin cells, moisturizes and protects against moisture loss.
Oryza Sativa (Rice) Bran Extract –
Paeonia Suffruticosa Root Extract – Anti-inflammatory that inhibits lipid peroxidation and melanogenesis as it boosts luminosity and reduces redness.
Palmaria Palmata (Red Alga) –Brightens the skin for luminosity and an ultra-refined complexion.
Phaseolus Radiatus Meristem (Mungbean) Cell Culture Extract – Phytoestrogens have anti-aging benefits and help to stimulate production of collagen, elastin, and hyaluronic acid, leaving a firmer and smoother epidermis.
Phyllostachys Pubescens Callus (Bamboo) Culture Extract – Multiple anti-aging benefits as it helps stimulate the production of collagen, elastin, and hyaluronic acid thereby decreasing wrinkles and leaving a firmer epidermis.
Piper Nigrum (Black Pepper) Fruit Oil – This stimulates skin health and has soothing properties.
Plankton Extract – Reduces dark spots and is critical for the rejuvenation of UV-induced DNA damage.
Polyglyceryl-4 Caprate – Reduces dark spots and is critical for the rejuvenation of UV-induced DNA damage.
Potassium Chloride – (Proprietary blend–cell salt). This cell salt is an important blood cleanser, helping to detox the skin by dissolving intercellular fluids filled with toxins that can cause acne.
Potassium Phosphate –(Proprietary blend–cell salt). A vital mineral found in the cells and brain that helps relax facial frowning by acting as a nerve and muscle relaxer.
Prunus Amygdalus Dulcis (Sweet Almond) Seed Extract – A mild, highly absorbable oil high in vitamin E, which makes for an effective antioxidant that helps to slow the aging process.
Pyrus Malus (Apple) Oil – Highly favored for its skin moisturizing properties.
Ribes Nigrum (Black Currant) Seed Oil – High in gamma-linolenic acids; omegas 3 and 6 protect, nourish, and increase elasticity in the skin and drastically decrease brown spots.
Rosmarinus Officinalis (Rosemary Extract) – Known for its topical and aromatherapeutic benefits, this herb is high in antioxidants to protect from free radical damage while having excellent detoxification and soothing properties.
Saccharum Officinarum (Sugar Cane) Extract – A fruit acid which has naturally occurring alpha hydroxy acids useful to prevent signs of aging. Natural detoxification and exfoliant properties help soothe and brighten skin's appearance.
Sodium Chloride – (Proprietary blend–cell salt). Responsible for distribution of water; insufficient sodium chloride can result in dry and/or red patchy skin.

Sodium Citrate (Citrus Juice) –
Sodium Hyaluronate – Helps prevent appearance of aging skin and provides a visible instant plumpness.
Solidago Virgaurea (Goldenrod) extract – An herb widely known for its rejuvenating properties and soothing benefits.
Syzygium Luehmannii Fruit Extract –
Tapioca Starch –
Tasmannia Lanceolata Fruit Extract –
Terminalia Ferdinandiana (Kakadu Plum) Fruit Extract – A unique superfruit known as the world's richest source of vitamin C that penetrates deeper than any other vitamin C on the market, helps to improve skin radiance and reduce wrinkles.
Tremella Fuciformis Sporocarp (Snow Mushroom) Extract – Derived from a mushroom widely consumed in Asia, this is a powerful skin hydrator 400 times more moisturizing than sodium hyaluronate to help prevent appearance of aging skin and provide a visible instant plumpness.
Trifluoroacetyl Tripeptide-2 – A biomimetic peptide derived from elfin, which helps the appearance of wrinkles and sagging skin for a rejuvenating effect.
Ubiquinone (Coenzyme Q10) – A naturally produced enzyme that stimulates collagen production, rejuvenates skin by stimulating new growth of epidermal activity, and protects from photoaging.
Vaccinium Corymbosum (Blueberry) Seed Oil – Rich in essential fatty acids and phytonutrients, including omega 3 fatty acid, high in Vitamin A, B complex, C and E, this oil moisturizes, helps improve skin's elasticity and reduce wrinkles.
Vaccinium Myrtillus (Bilberry) Fruit Extract – An antioxidant that reduces UVA-oxidative stress and works to protect the skin from free radicals.
Vetiveria Zizanioides (Vetiver) Root Oil – Also known in India as Khus, it's soothing, highly hydrating and contains cicatrisant agents, which promotes rejuvenation of skin and epidermis to help with unwanted red marks and lighten dark spots.
Zingiber Officinale (Ginger Oil) –



Live in good health with beautiful skin!