VIP BEAUTY 180
Our VIP BEAUTY 180 program makes staying beautiful & healthy
easy & affordable!
VIPs Receive Monthly Shipments for ONLY $64.95 per month! (Retail value $120-$200 per month)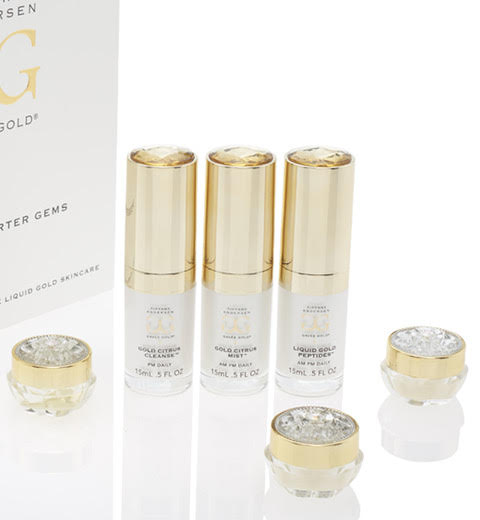 Month one features our starter gems
(Retail $194.95)
Included in the Starter Gems:
15ml Gold Citrus Cleanse
15ml Gold Citrus Mist
15ml Liquid Gold Peptides
Beautifully packaged and TSA approved for travel.
8ml Heart of Gold Elixir
8ml Royal Day & Night Cream
8ml Diamond Cell Salt Polish
Products provided should last around 30 days.
Each months you will receive one full-size product, such as our award-winning Liquid Gold Peptides or our exfoliating and toning Diamond Cell Salt Polish, or our 16oz Cell Salt Enrich as well as other exclusive gifts and benefits.
Just $64.95 a month
Monthly Retail value of $120 to $200!
And… SHIPPING IS ALWAYS FREE for our VIPs!
VIP EXCLUSIVE BENEFITS:
Be first to try new Tiffany Andersen Brands new formulas!
Receive different full-size products each month
Receive TSA-approved products for travel
Receive gifts and promotional items
Earn points toward additional products – 200 additional points just for signing up! View them at any time.
Unlock access to supplements and other CO-OP benefits!
Enjoy free shipping
SAVE AN AVERAGE OF 45% EVERY MONTH!
JOIN NOW AND SAVE
Terms and Conditions
Credit card provided will be charged on the 1st of each month, and products should arrive by the 10th.
This is a recurring program with auto-renewal. After a minimum of six months, you may cancel by going into my account 10 or more days before the first of the month.
Initial orders placed between the 1st and 15th of the month will receive their first month's order when placed, and their subscription will continue on the first of the following month (e.g., initial order placed on August 5 will charge and ship right away; second order will charge and ship September 1 and on the first of each month thereafter). Initial orders received between the 16th and 31st of the month will receive their initial order when placed. Second order will ship after the following month (e.g., Initial order placed August 21 will ship out right away; second order would charge and ship October 1 and on the first of each month thereafter).