Featured by CEW as Member Highlight, November 2019
Tiffany Andersen is a clinically licensed esthetician and holistic health practitioner from Renew Medical Spa with over 25 years of experience in the field of esthetics, specializing in custom blending. Tiffany discovered a need for organic, clean, and green formulas that would perform as well as products sold in a medical spa, but without the harsh chemicals. Her drive to develop clean formulas stems from overcoming several catastrophic and life-altering events that prevented her body from properly filtering toxins.
Why is CEW membership important to you?
The CEW is a staple in the industry providing important information to leading brands, indies, retailers, media and suppliers. The beauty industry is one of the most competitive industries out there, and without adequate help it is very difficult to get a proper foothold that will last long term. As an indie brand, I find the support of organizations such as the CEW vital to help navigate the journey of launching new brands.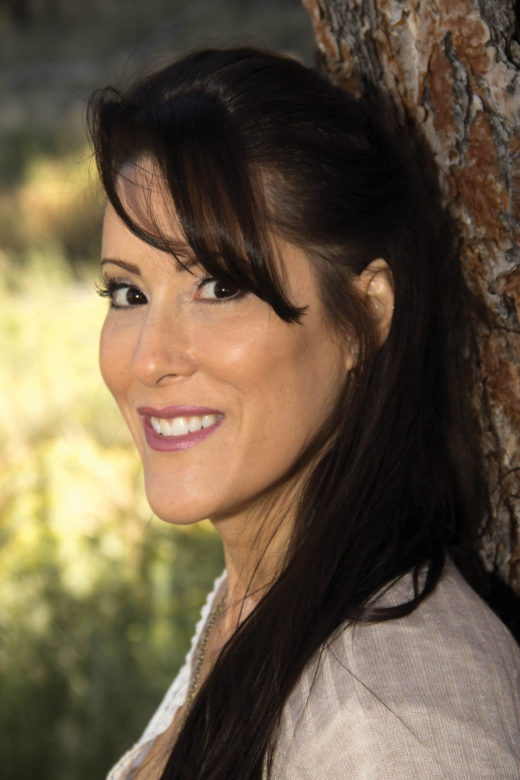 Do you have any tips for getting the most out of CEW membership?
It's really important to stay on top of what your industry is doing. The CEW does a fantastic job of taking care of that in the beauty industry. Reading the forums, newsletters and going to the member events are some great ways to stay informed on important topics and trends in your industry.
What is the most exciting aspect of your current role?
As the founder and CEO, It is my passion, purpose and drive to help women understand that beauty is more than what we get from a bottle. It starts from the inside. Currently, we are preparing to launch our own interactive beauty television show with 65 episodes in the making. The concept––engaging participation via Instagram @TiffanyAndersenBeauty180 with thousands of dollars' worth of rewards to our followers––will challenge viewers to make a whole beauty turnaround from the inside out. The show will air on Apple TV and Roku to 25 million people a week for an entire year. I was granted this incredible opportunity during the launch event of the new Unfiltered Experience event started by Daniela Ciocan, former marketing director of Cosmoprof. What we are bringing our viewers is new, exciting and adventurous. I am overjoyed with the opportunity.
How do you spend your time when you're not working?
At this stage in our company, there is very little time when I am not actually working. I'm blessed to be doing what I love for work, so I don't feel like I'm actually working 100 hours a week. Working with my husband allows us to enjoy the journey together while encouraging each other to stay healthy mind, body and spirit. Balance is also key for success. If we are promoting health and beauty, then those things should be a part of our daily "work." I encourage daily power walks and our team regularly engages in whole food detoxifications as well as prayer and meditation practices. I enjoy facials, pedicures and Pilates––really anything that focuses on health and beauty. Resting the mind and soul is how we recharge in order to maintain such a heavy workload. I find that writing relaxes me and helps bring balance to my life. It's truly a dream come true to be writing these scripts for 65 episodes highlighting the importance of adding healthy practices to our lives. Not just in our "off time," but truly making them part of our daily lives.


Live in good health with beautiful skin!