Did you know that 99% of all skincare companies use water and dead fillers as a base? Most products use a base of water and fillers such as silicone, mineral oils, parabens and formaldehyde-releasing preservatives which make up 80-95% of the formula.
THIS IS A LIFELESS BASE, DEVOID OF NUTRIENTS, GENETICALLY MODIFIED and SYNTHETIC
The skin will not recognize it as natural and will therefore try to repel it.
Or worse, skin will absorb it into the body, building up as a toxin increasing the aging process and dis-ease in the body!
Using an organic base—such as certified organic aloe vera juice, cell salts, ozone oil, earth minerals and multiple other bioactive extracts—is the first step to creating a CLEAN product.
ORGANIC BEAUTY IS NOT NEW
USDA Certified Organic products must contain 95% organic ingredients. These have been around for ages and are wonderful products. We love them too!
But will the 100% avocado mask applied daily decrease pigmentation?
In short: No.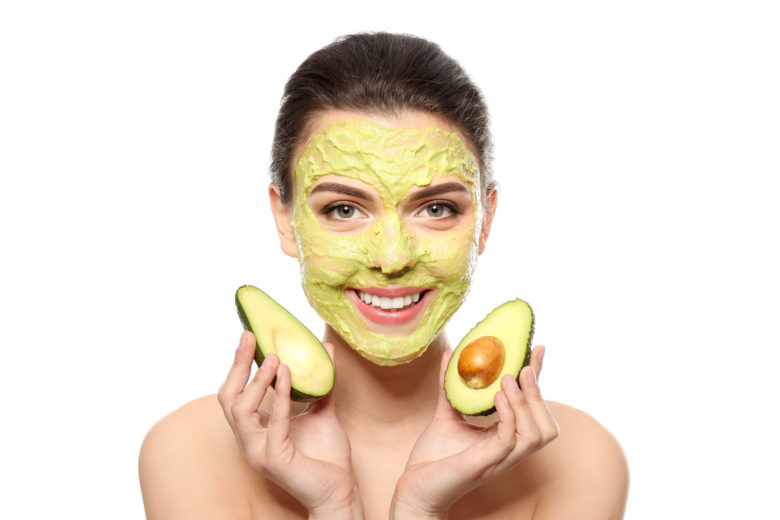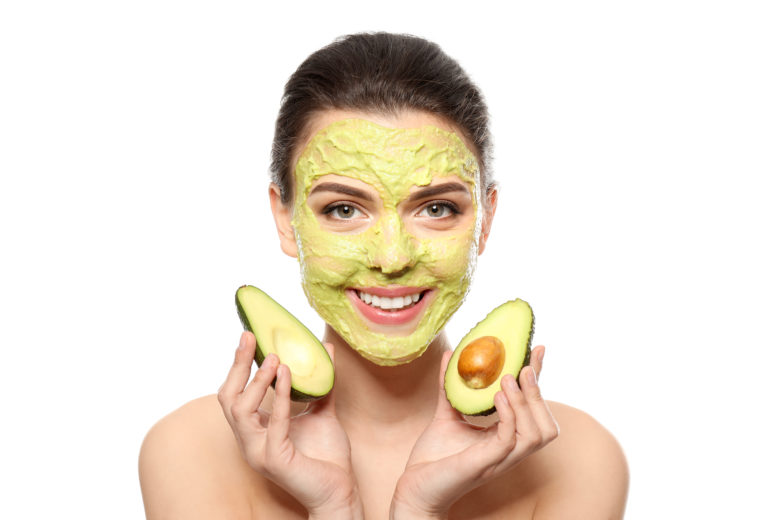 ONLY THERAPEUTIC ACTIVES infused into a BIOACTIVE BASE at a CLINICALLY PROVEN LEVEL achieve PROFESSIONAL RESULTS.
Bioactive compounds have actions in the body that promote good health, such as vegetables, fruits, oils and whole grains. When you are looking to achieve POWERFUL RESULTS you need a base of both bioactive nutrients at 75% and therapeutic actives at 25% used at a clinical usage levels. Only this ensures the skin gets adequate bioactive nutrients key for protein synthesis which then transport therapeutic actives designed to decrease pigmentation, reduce wrinkles and firm the skin.
Let's dive deeper
Did you know that nitrogen is one of the main components required for protein synthesis? Nitrogen releases compounds such as hormones, neurotransmitters and antioxidant protection. Just like oxygen, nitrogen is essential. Nitrogen is responsible for organic compounds that make up amino acids which in turn make protein. Protein bonds in the skin are vital; they are known as peptides and they hold the skin cells together, strengthening it for a truly flawless glow.
USING ALOE VERA JUICE AS A BASE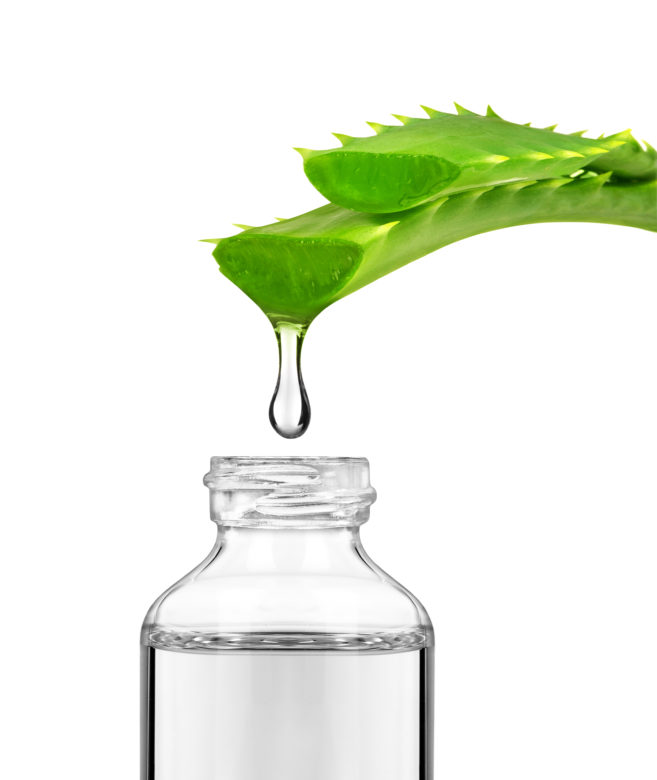 Our first goal with our aloe vera base is to promote protein synthesis in the skin. We know that the best way to get nitrogen is from breathing as our air is 78% nitrogen.
But did you know plants and animals also consume nitrogen-rich vegetation which is then transported to us when we eat them? Since the skin is porous and absorbs 7% of everything we put on it, it makes sense to use nitrogen-rich elements to help assist in proper protein synthesis. Most healthy plants contain 3-4% nitrogen.
Aloe vera ALSO contains also 22 human-required amino acids and eight of the essential amino acids.
The mucopolysaccharides in aloe vera help bind moisture to the skin by stimulating the fibroblast which produces collagen and elastin fibers. This means fewer wrinkles because the superficial cells stick together tightly from the cohesive effects caused by the highly concentrated amino acids. These amino acids soften hard and dry skin cells.
Add to that essential cell salt minerals and you get a powerful catalyst driving ALL therapeutic elements deeper into the skin because cell salts make up 75% of the cells in the body. That's why when you sweat, it tastes salty. Your blood is essentially salt water. Driving these two super food nutrients into the skin creates a powerful vehicle to deliver therapeutic actives.
BIOACTIVE NUTRIENTS + THERAPEUTIC CLINICALLY PROVEN ACTIVES
This combination gives the skin a full feeling, allowing you to use less product and super-loading the skin with clinically proven elements designed to help reduce fine lines, brown spots and skin laxity.
This is how you achieve a truly flawless glow.


Live in good health with beautiful skin!