LAS VEGAS, NV (November 8, 2017) – Tiffany Andersen, a top Las Vegas medical aesthetician and holistic health practitioner for more than twenty years, discovers a jewel at the heart of skincare. After introducing her Gavée Gold Anti-Aging Skincare Collection (JAH-vay Gold) in January of 2015, Tiffany was approached by the elite yoga/fitness studio franchise, TruFusion (voted 2016 Best Yoga Studio in Las Vegas by the Las Vegas Review Journal), to formulate an organic, vegan bath and body line using elements from her proprietary blend contained in the Gavée Gold Collection. As Melanie Spear, TruFusion Director of Franchise of Operations, explained, "It was imperative for us to find a bath and body line that was congruent with our commitment to holistic health and wellness. We worked with Tiffany to formulate a clean, safe product that is also NON-GMO, non-toxic, and Vegan that we could confidently offer to our members. Salts Alive met all our criteria. We are excited to partner with Tiffany Andersen and are proud to be able to introduce Salts Alive to our franchisees and members."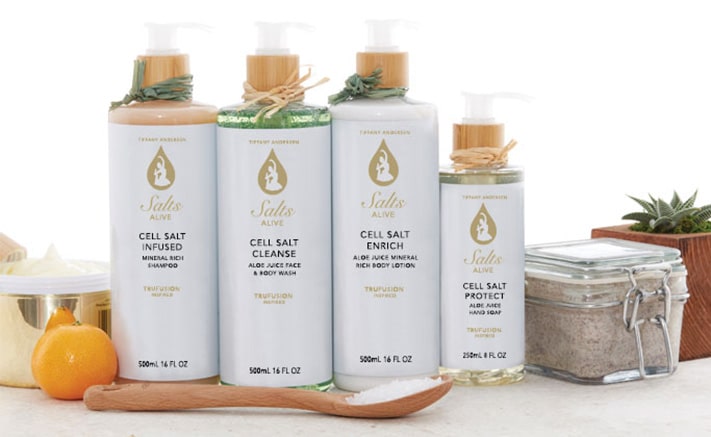 Salts Alive Bath and Body Line is composed of seven products containing clinically proven ingredients that include organically extracted mineral cell salts. These rare and effective elements are known as a component of modern medicine in the European Union, that are synergistic with other herbal elements. Also infused in Salts Alive are super ozonated omega Oils 3, 6, and 9, which contain medical grade ozone.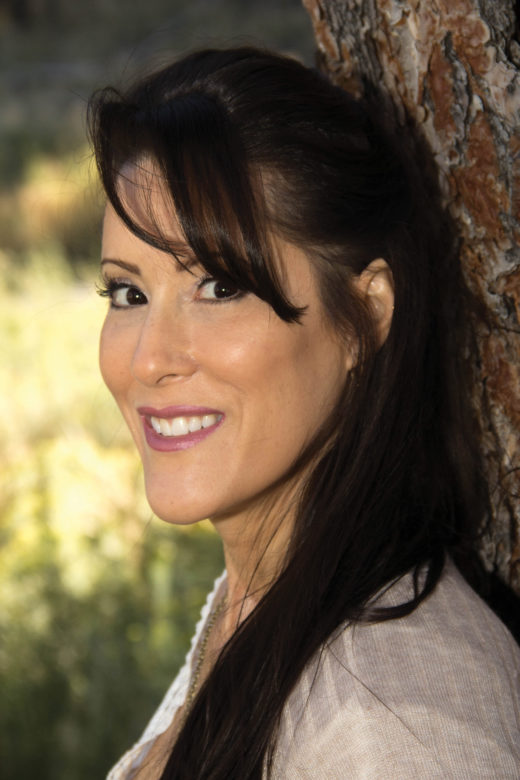 Salts Alive creator, Tiffany Andersen, is a top Las Vegas medical aesthetician and holistic health practitioner. Turning tragedy into triumph—Tiffany survived a traumatic car accident at age fifteen that nearly left her paralyzed, and later, received a Stage IV Non-Hodgkin's Lymphoma diagnoses and learned her body could no longer filter toxins. Astounded by amount of toxins in many of today's skincare products, Tiffany began her search for non-toxic elements to restore her body. What she discovered was remarkable! Gaining exclusive access to a vast cache of elements, organically purified like a fine wine and with the support of Dr. Jin Lee, along with an internationally respected cosmetic chemist and toxicologist, and adhering to safe cosmetic guidelines used today, Tiffany's skincare line, Gavée Gold, was born and now she is proud to introduce her bath and body line—Salts Alive. It is Tiffany's passion to share her discovery by introducing these unique therapeutic elements—metal-free, purified 24K liquid gold, mineral cell salts, and oxygenated omega oils—thru truly exquisite high-performing skincare collections.
For more, visit Salts Alive or call 1-800-684-8298.
Follow on Facebook, Twitter, and Instagram: @saltsalive
# # #
What questions do you have?
We'd love to hear from you!