Are you ready for the holidays?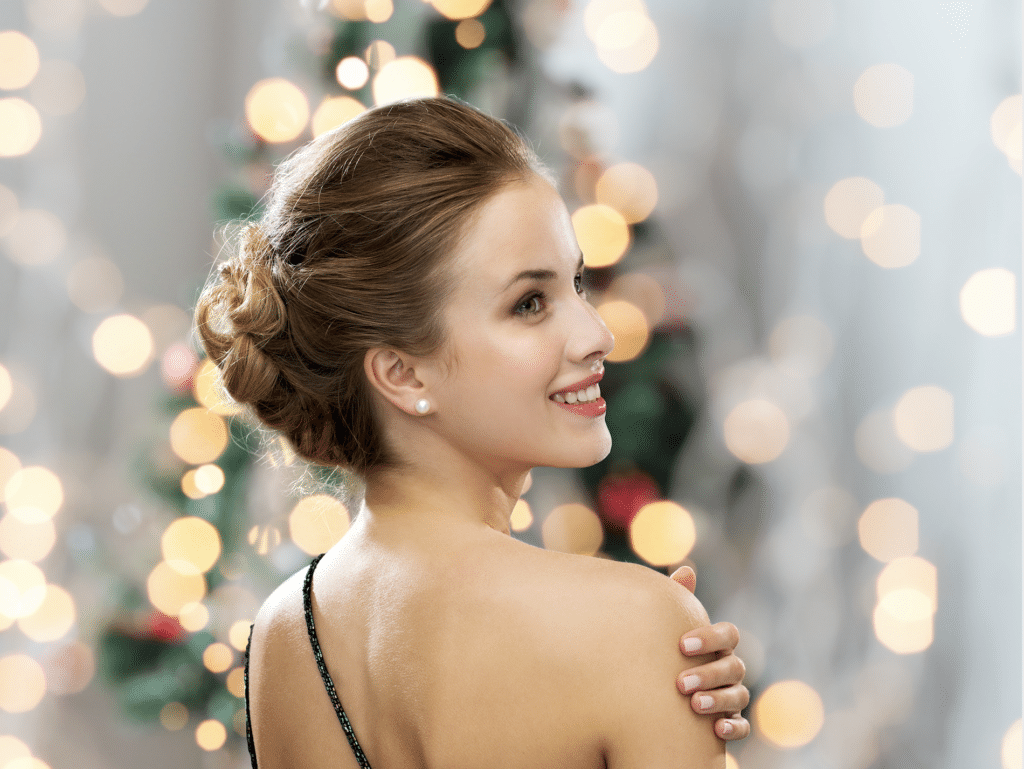 Are you ready to truly glow, sparkle and make a statement at your parties and events?
Give your skin a quick pick-me-up while allowing yourself a much deserved break by trying this luxurious at-home facial treatment.
Follow these steps at night, two-to-three days before your big event to exfoliate, hydrate and rejuvenate:


EXFOLIATE
First, you need to gently exfoliate the dead skin cells to expose fresh, new skin and optimize penetration of the richly infused high-performing products. Diamond Cell Salt Polish to the rescue! It will help to instantly smooth out fine lines, infusing your skin with vital cell salts that nourish your skin at the deepest level.
How to use Diamond Cell Salt Polish: mix a small amount about a dime size in the palm of your hands with a tiny bit of water. Blend in your hand then apply to clean skin, gently massaging in until the cell salts have all dissolved nicely. Rinse well.
NEXT: Apply 3-4 pumps of Liquid Gold Peptides all over your face and neck. Liquid Gold Peptides contains a lot of firming and brightening peptides to help to give you an instant lift. Peptides are essential for rebalancing the amino acids in the skin to help rejuvenate the intercellular glue in the skin that holds your skin cells together. This is vital for rebalancing a firm and healthy epidermis.
How to use Liquid Gold Peptides: Liquid Gold Peptides is an excellent serum best used at night. The intense firming agents in this formula cause an instant tightening effect. It is best to let the peptides do their magic at night, as applying makeup over them during the day may break the seal that gives the skin the instant lift. However, if you do not wear makeup during the day then you absolutely can apply Liquid Gold Peptides in the morning.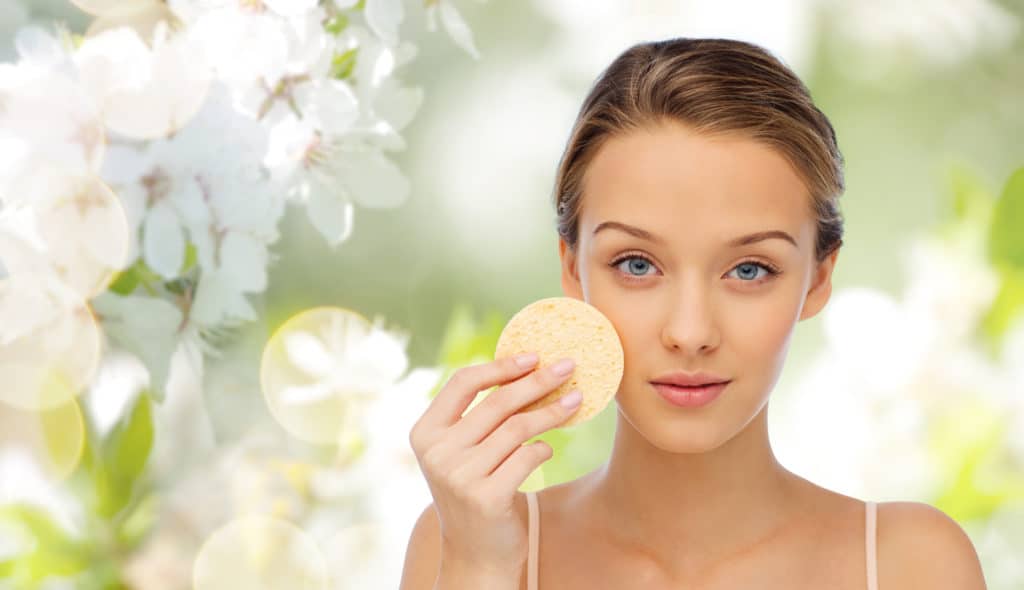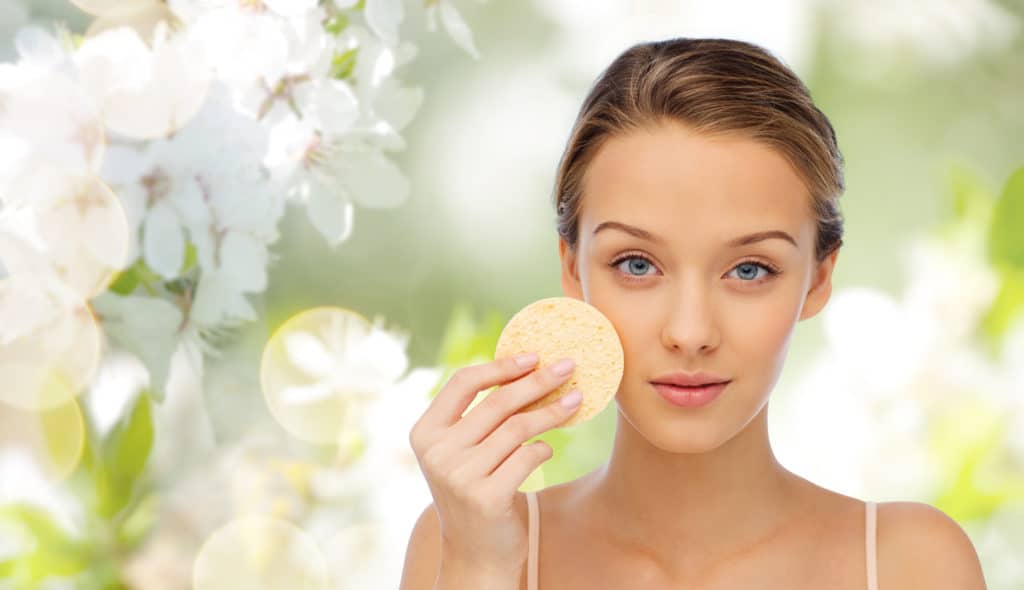 PRO TIP: For daytime use, replace Liquid Gold Peptides with Sun C Peptides. It contains Kakadu plum, the world's richest source of vitamin C which penetrates 400 times deeper than any other vitamin C on the market today. It reinforces cell antioxidant defense to better protect against oxidative stress. It drastically helps to reduce the appearance of wrinkles, improves skin radiance and boosts skin luminosity.
We hope you took advantage of the specials on Liquid Gold Peptides and Sun C Peptides we offered in November!
How to use Sun C Peptides: Due to the high concentrations of the vitamin C in the Sun C Peptides, we recommend that you use it during the day. It makes an excellent addition to your Gavée Gold program.
HYDRATE
Next, apply Heart of Gold Elixir––the best solution for anyone looking to instantly plump and beautify skin.
Heart of Gold Elixir is amazing because it:
Makes an excellent pre makeup base.

Instantly plumps up the skin
Helps to increase collagen!
Helps to brighten your complexion!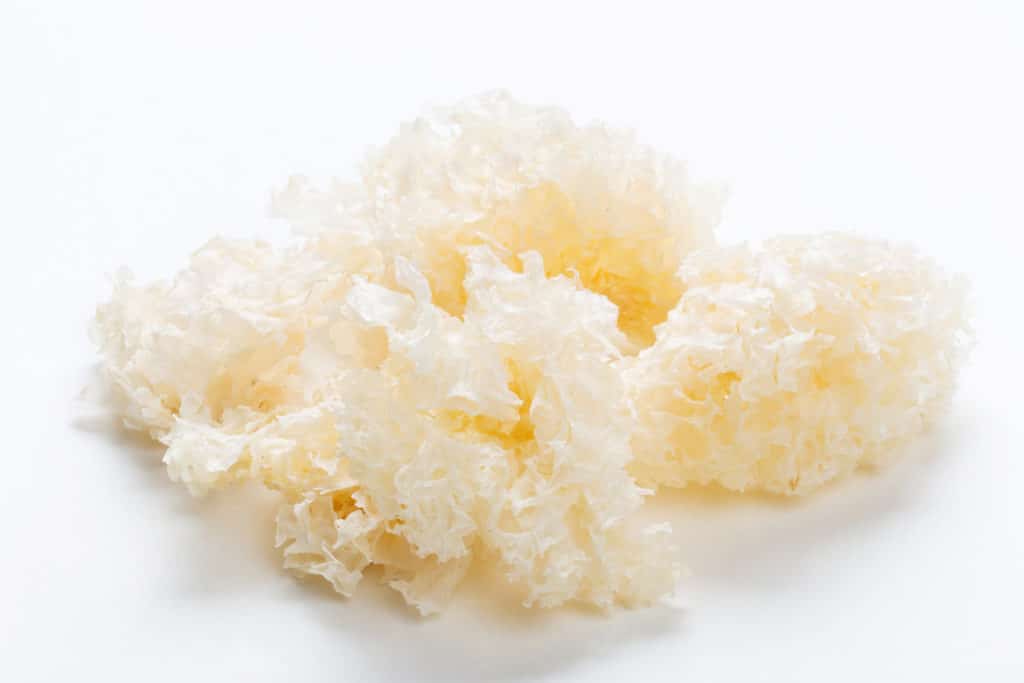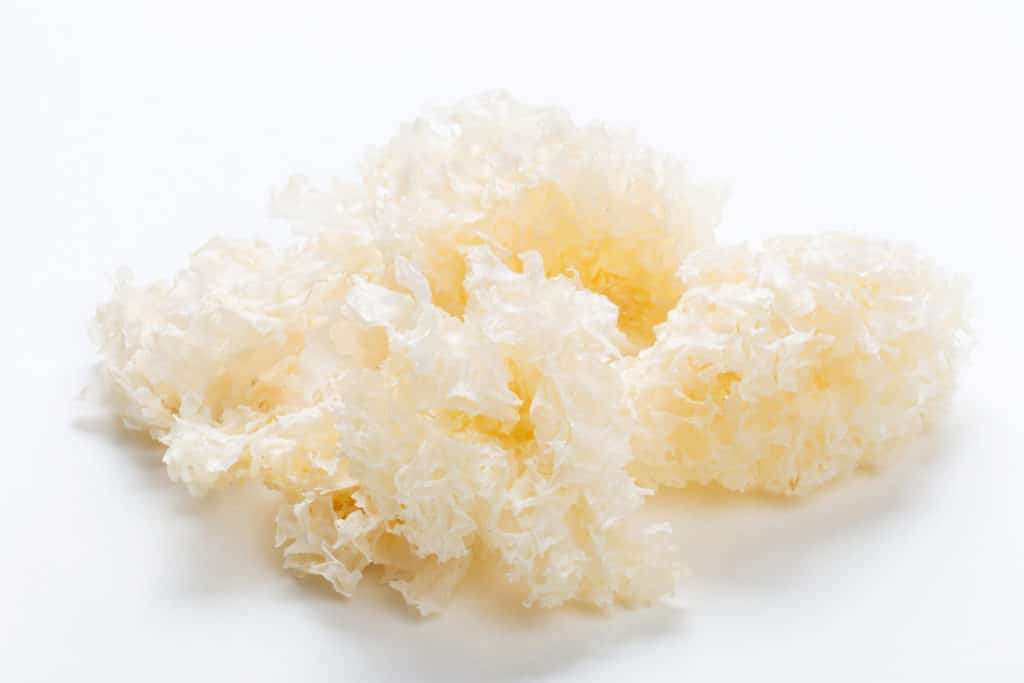 How to use Heart of Gold Elixir: In general, apply Heart of Gold Elixir after any of the serums and before moisturizer day and night. For your holiday glow and sparkle treatment, apply after Liquid Gold Peptides.
PRO TIP: If you are a very oily skin type you may opt to use the Heart of Gold Elixir just once a day. If you are a dry skin type you will LOVE using it morning and night. You can also use it for a rich luxurious mask by applying it extra thick, letting it soak in while taking a nice steamy bath, and removing the excess when done.
The Heart of Gold Elixir is highly-concentrated in with snow mushroom, an edible mushroom widely consumed in Asia that is 400 times more hydrating than sodium hyaluronate. Combined with betaine, naturally derived from beets, this powerful ingredient has the ability to improve skin softness in 100 percent of consumers who use it!
REJUVENATE
The icing on the cake for your pre-party treatment is the Royal Day & Night Cream which locks in the firming, brightening and moisture-binding elements from the Liquid Gold Peptides and Heart of Gold Elixir. It's infused with multiple powerful elements like mung bean stem cells, plankton extract, noni juice, goji extract, mangosteen, and acai––all of which help to brighten and protect your skin from free radical damage. Seal, protect, refresh and rejuvenate all in one treatment!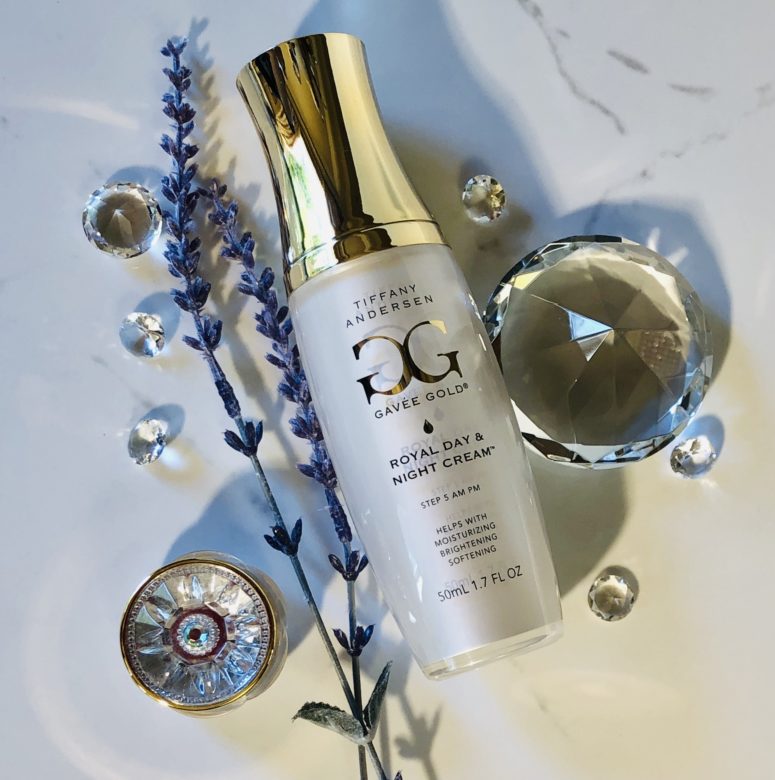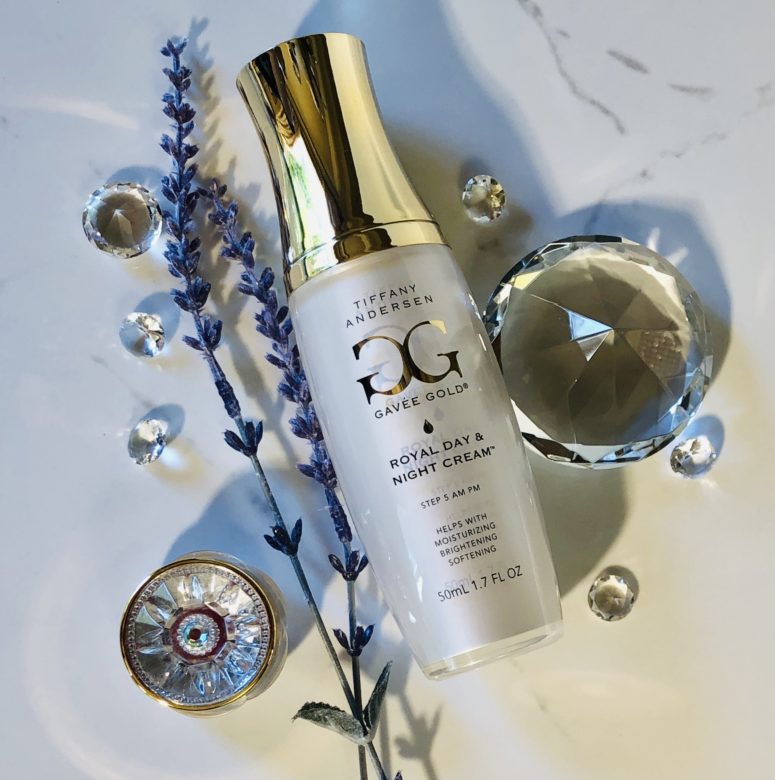 When you remove dead skin cells with our powerful Diamond Cell Salt Polish, then use the layering effect with the Liquid Gold Peptide, Heart of Gold Elixir and Royal Day & Night Cream, you are instantly lifting and plumping. Isn't that exactly what you want before any big party?
For real, instant results like those shown here, try this trio of products.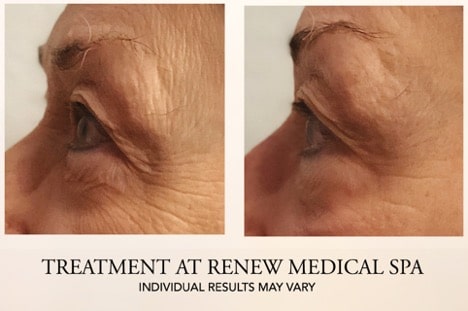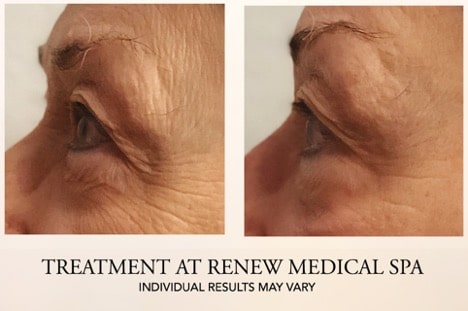 Instant result after a Gavée Gold facial
Gavée Gold National Consumer Study after 4 weeks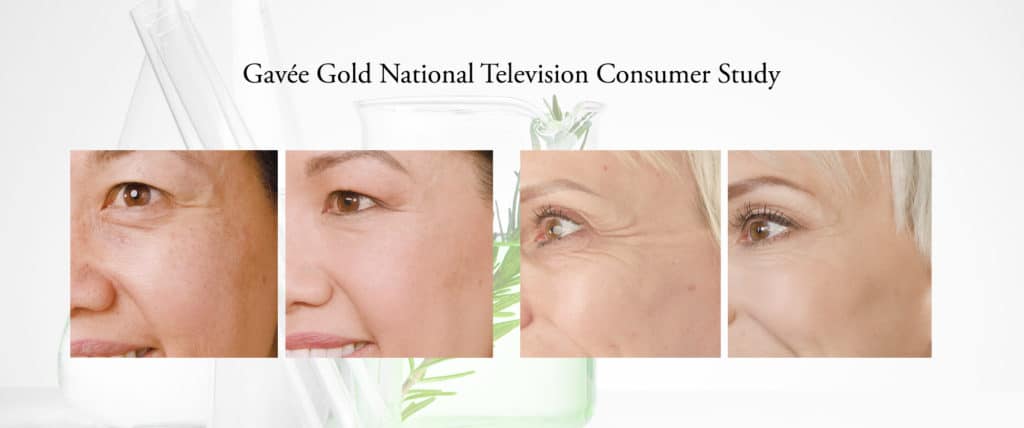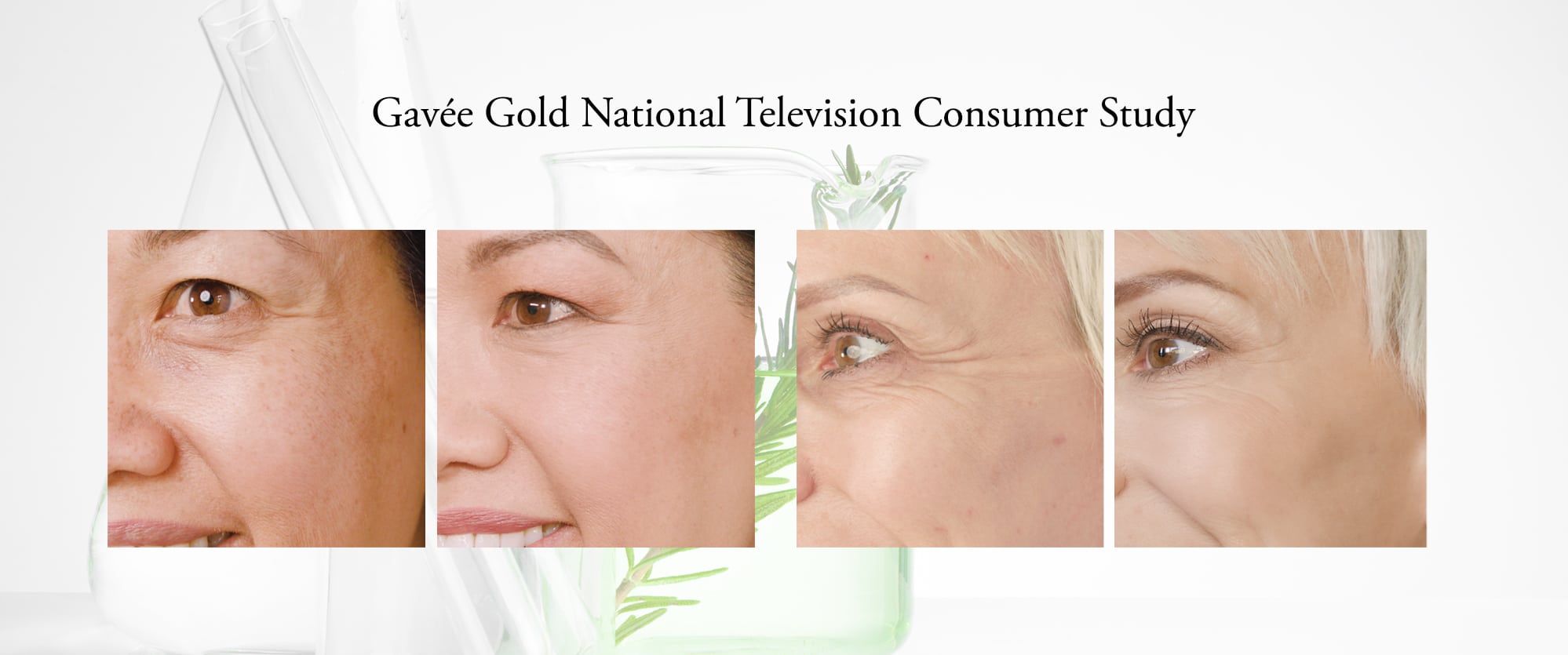 Gavée Gold Consumer Study after 6 weeks
What questions do you have?
We'd love to hear from you!


Live in good health with beautiful skin!